You can easily set this up on your account by navigating to the "Earning Points & Referrals" page on the sidebar. From there, you can enable the actions that you want to reward.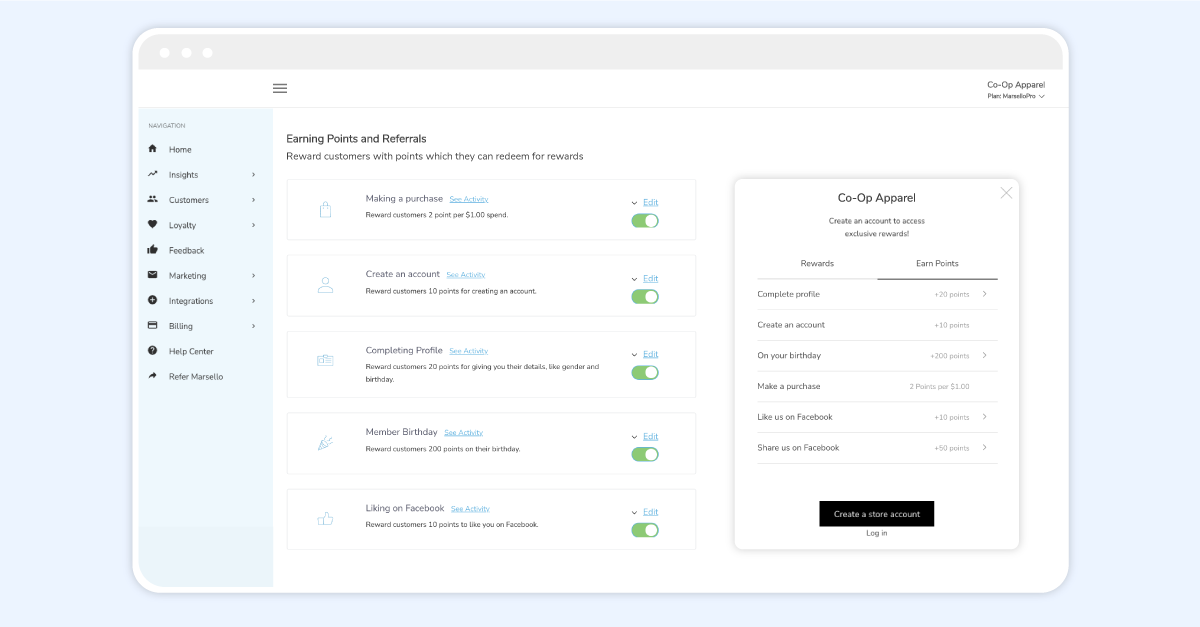 3. Set your rewards
Next up, decide on the types of rewards that customers can redeem. You have a number of options here, including free products, free shipping, a fixed discount amount, or a percentage-based discount.
In Marsello, you can configure this on the 'Rewards' page. Just select the type of reward, give it a name, and specify the number of points required to redeem the reward.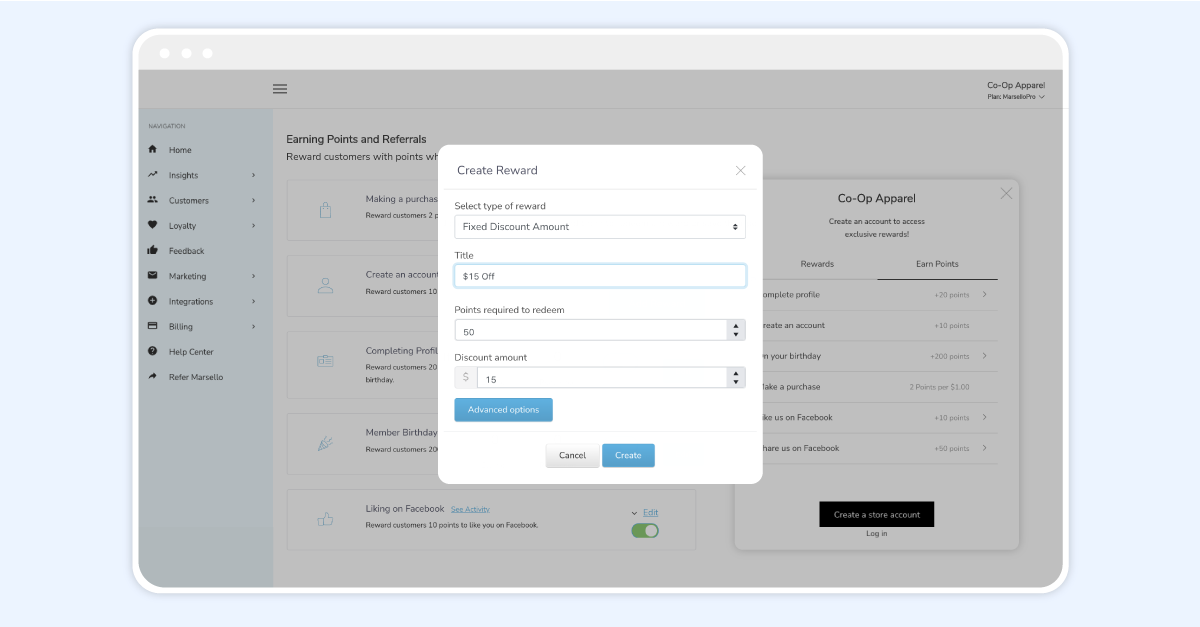 4. Brand your loyalty program
Consumers, on average, belong to 14 different loyalty programs but only engage with around half of them. So, how do you make sure you're in that 50%?
The best retail loyalty programs are an extension of your brand and everything that makes you unique as a retailer. Whether they're checking their point status via email updates or a dedicated widget, your customer's interactions with your rewards program should always be consistent and memorable.
Despite already having an instantly recognizable brand, LEGO has worked hard to build a seamless omnichannel loyalty experience for customers shopping online and offline: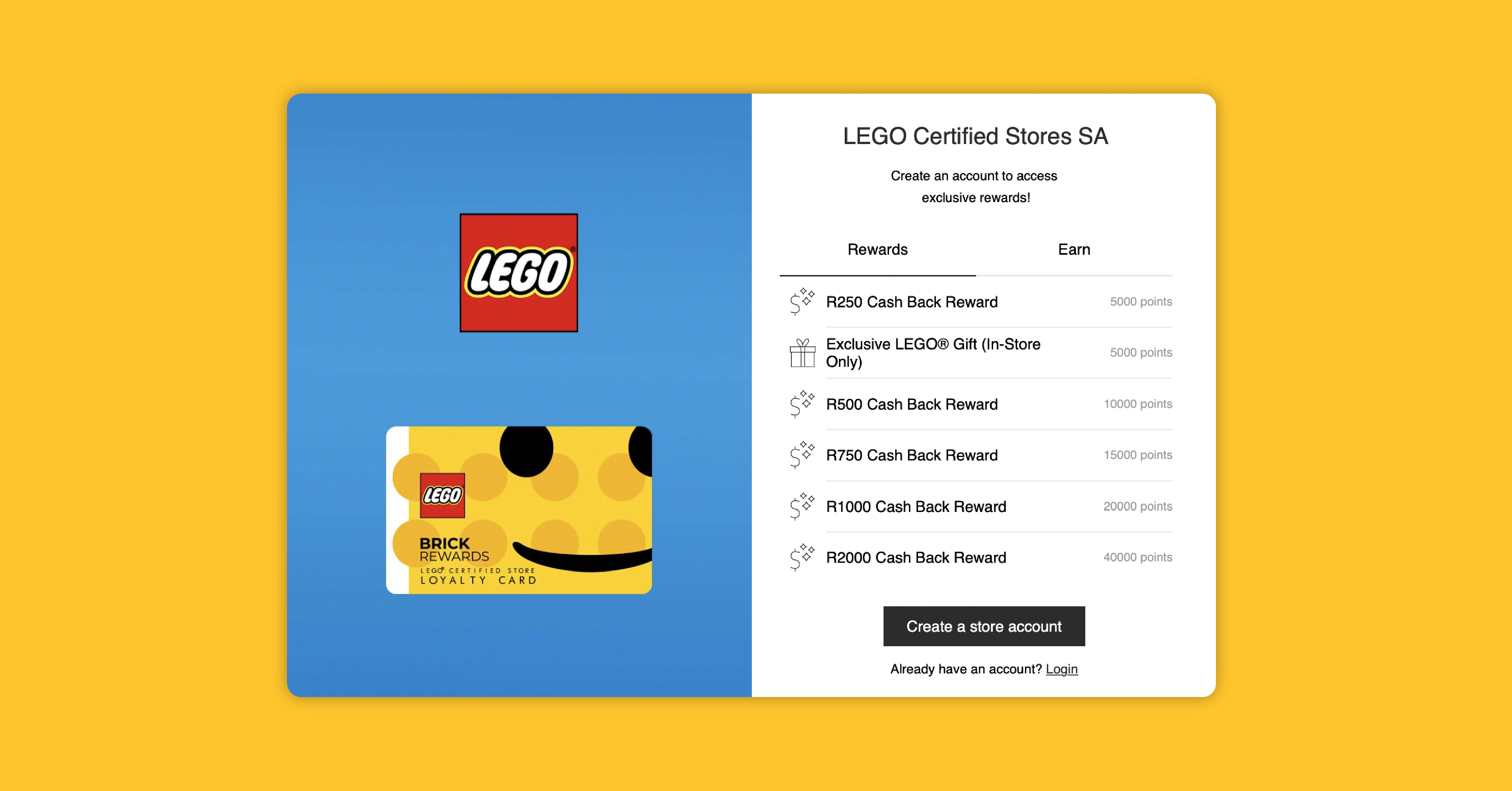 With Marsello's retail loyalty program software, companies can build an entirely customizable loyalty widget that seamlessly links the rest of the shopping journey. Choose custom colors, fonts, and layouts to create a customer-centric loyalty experience that boosts engagement.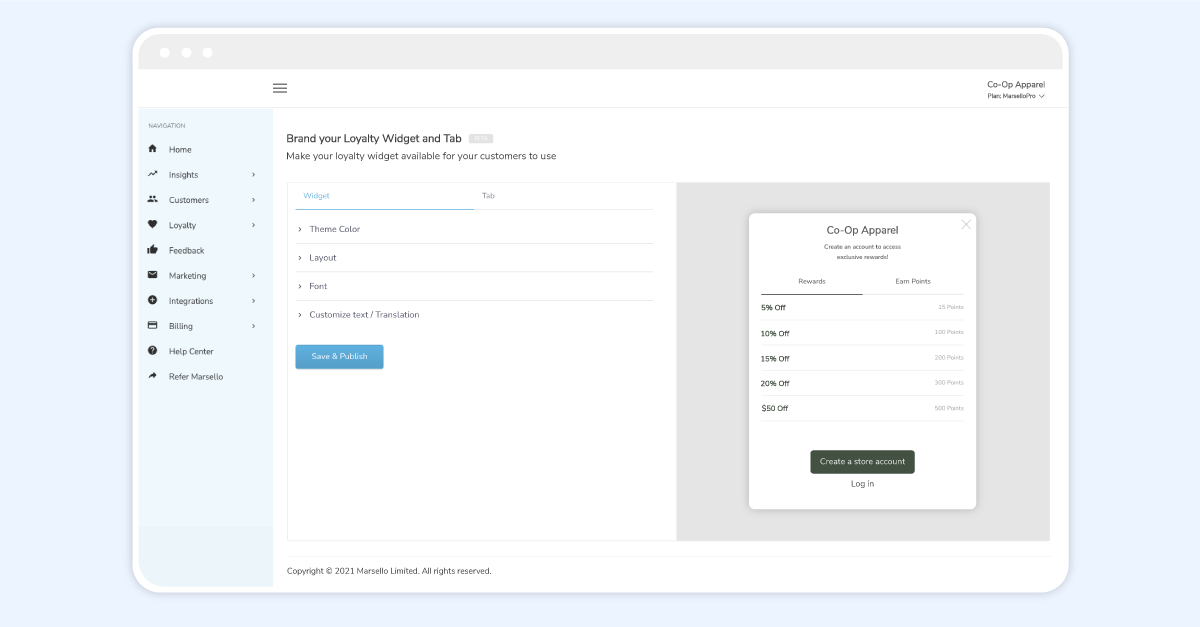 5. Market your loyalty program effectively
Here's the thing about customer loyalty programs in retail: if people don't know that your program exists, you're not going to get a strong uptake when it launches. So, what does successfully promoting your loyalty program look like?
Here are some ways to get your program in front of new and existing customers:
Put a pop-up or banner on the home page of your website.

Add an online loyalty program explainer page in the footer of your website (Marsello's customer loyalty software can help you with this).

Run a limited-time referral promotion by rewarding members who refer friends to your program.

Post about your program on your social media channels with a link to the sign-up page.

Invite customers to your program via an email newsletter (and embed the sign-up link into all future emails).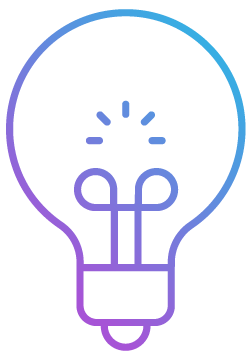 Retailer tip: Marsello's loyalty program app makes it easy to set up your loyalty program, but in case you need help or want to take your initiatives to the next level, you can opt for our Premium Onboarding service.
With Premium Onboarding, we'll set you up for success by creating a loyalty program, complete with a custom-designed widget. We'll optimize your program configurations, and we'll even design a tailored launch campaign email so you can announce the program to your customers.
Learn more about Premium Onboarding and discover how Marsello can help you maximize the results of your loyalty program.
How building stronger customer relationships with loyalty marketing can generate ROI and business longevity
While new customers provide a stable source of revenue, the cost of acquisition and the competitiveness of the retail marketplace means that many brands will ultimately exhaust this source of revenue.
Truly setting yourself up for longevity means investing in initiatives that bring back customers time and time again.
Whether it's working towards higher AOVs to meet redemption thresholds or more customers talking about your brand online to earn points, rewards programs for businesses are a highly effective way to incentivize customer loyalty and shape customer behavior in favor of actions that boost profitability.
With the customer experience now playing a more significant role than ever in purchasing decisions, just offering points for purchases isn't enough to get customers genuinely invested in your program. By providing your customers rewards for engaging with your brand in a variety of different ways, you can foster strong emotional connections that boost customer loyalty and your bottom line.
Learnings and key takeaways
Customer loyalty is increasingly important in today's competitive retail climate. You need to create a customer retention strategy that works for your business to start marking the most of it. The right loyalty practices depend on your specific business. Broadly speaking though, the best loyalty programs involve:
Low barriers to entry that make it easy for customers to join and earn points.

Omnichannel capabilities that promote a seamless shopping experience on physical and digital channels.

Clear and consistent branding across all touchpoints.

Personalized rewards and experiences.
In addition, you could improve the performance of your initiatives by marketing your loyalty program via automations, email campaigns, SMS campaigns, and encouraging customer shares and referrals.
Final words
At Marsello, we're experts in the art of loyalty marketing and building initiatives that turn first-time customers into long-term sources of revenue. Our in-built loyalty and referral program product gives retailers the tools they need to create a bespoke VIP program app that meets their customer's expectations.
Marsello's marketing toolkit doesn't stop at loyalty either. From email and SMS campaigns and customer feedback collection to automated marketing and data-driven insights, Marsello's customer marketing platform gives you all the tools you need to run a seamless marketing strategy across all sales channels.