Seamless onsite and online experience
Run your customer loyalty program and marketing across all your venues and online ordering, allowing your customers to automatically earn points and effortlessly redeem rewards at checkout. With Marsello and Lightspeed Ordering, powered by Bopple, now you can offer your customers a more rewarding experience that strengthens customer loyalty and brand advocacy.
Turn first-time customers into brand ambassadors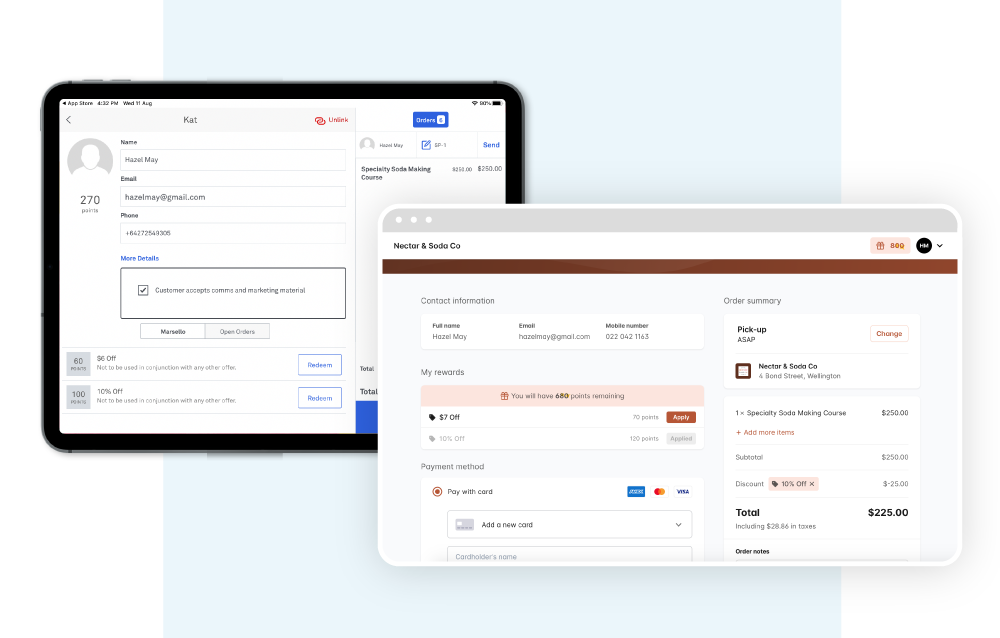 No matter where customers order with you, encourage them to keep coming back, share your business with friends, and engage with your social media accounts. Watch customer spend, repeat purchases, and referrals grow with accurate reporting that helps you understand the effectiveness of your loyalty program.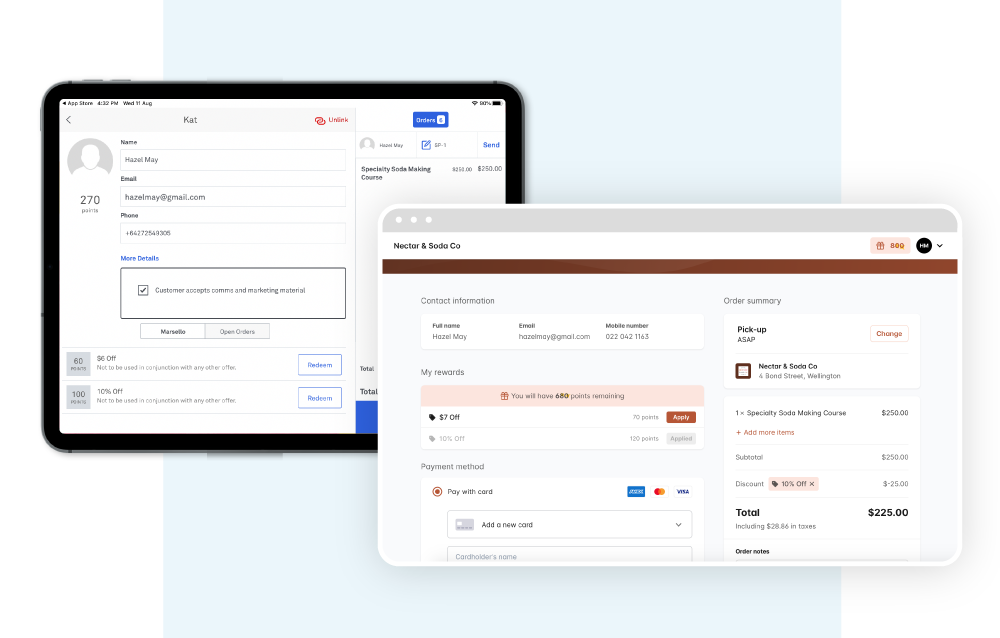 Build long-term customer relationships with loyalty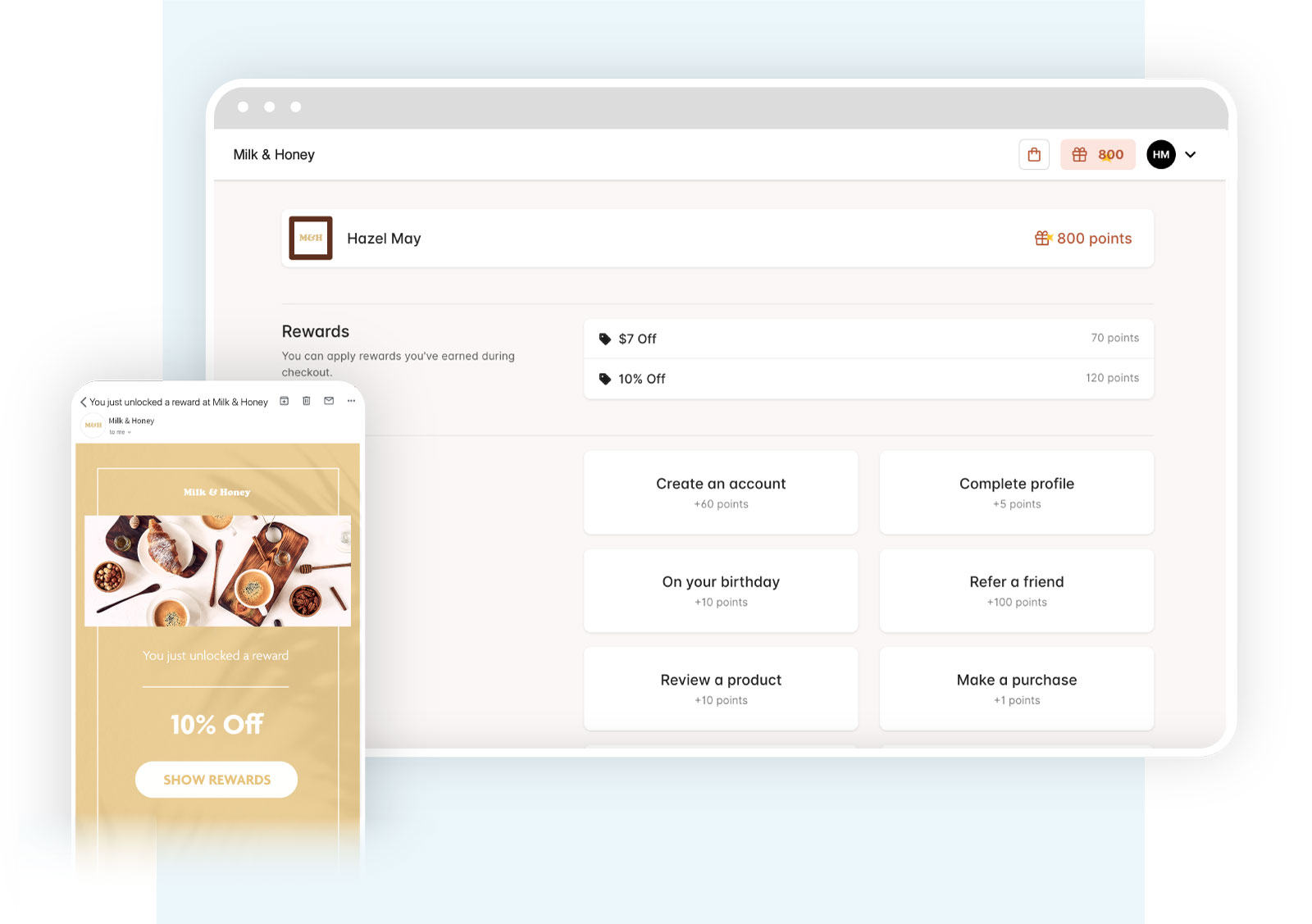 Use your loyalty program to build a marketing list for your business. Reward customers with points in return for details like mobile number, email address, birthday, and more. Use customer information and purchase data to power and personalize your marketing.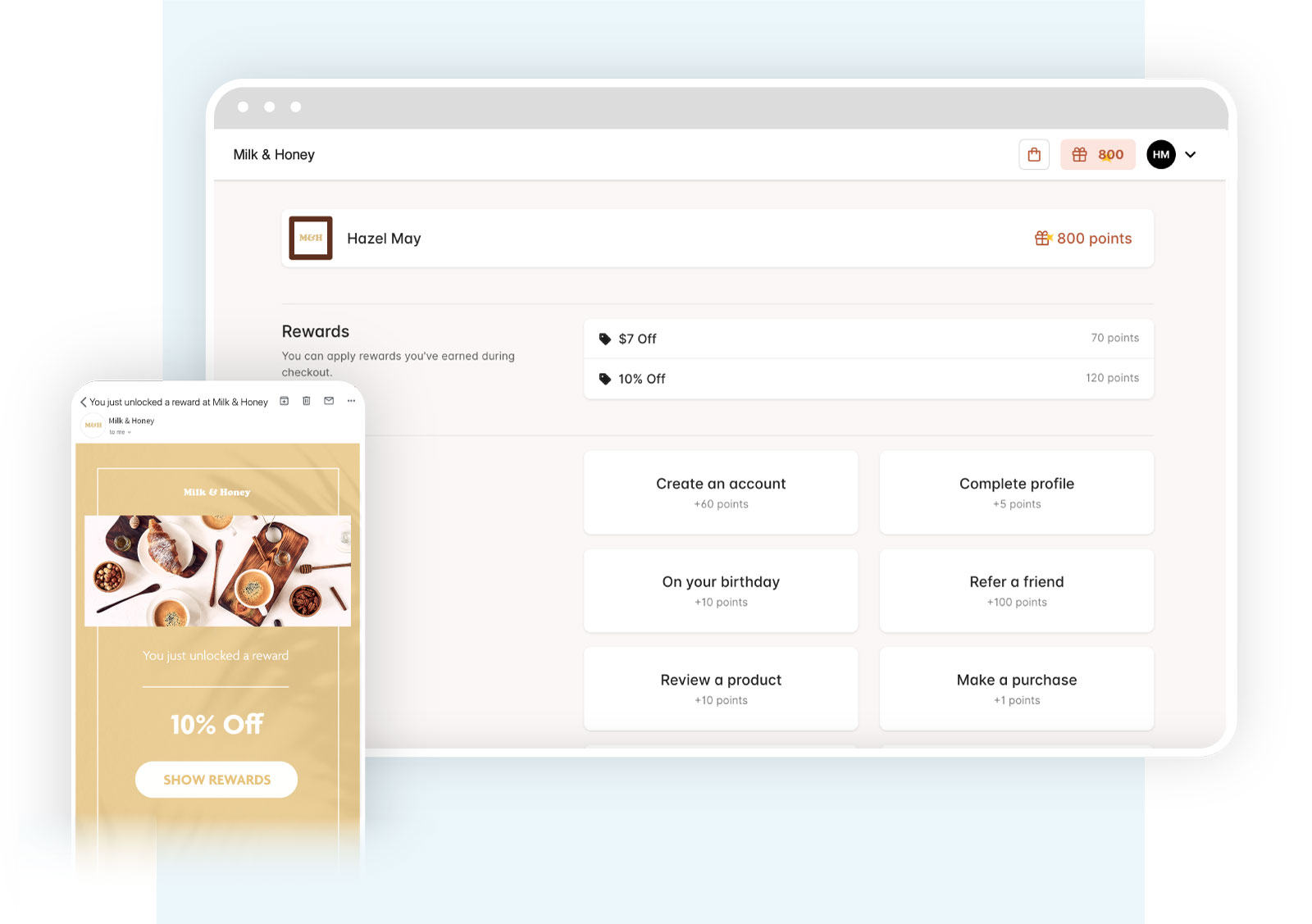 Turn your customer insights into marketing opportunities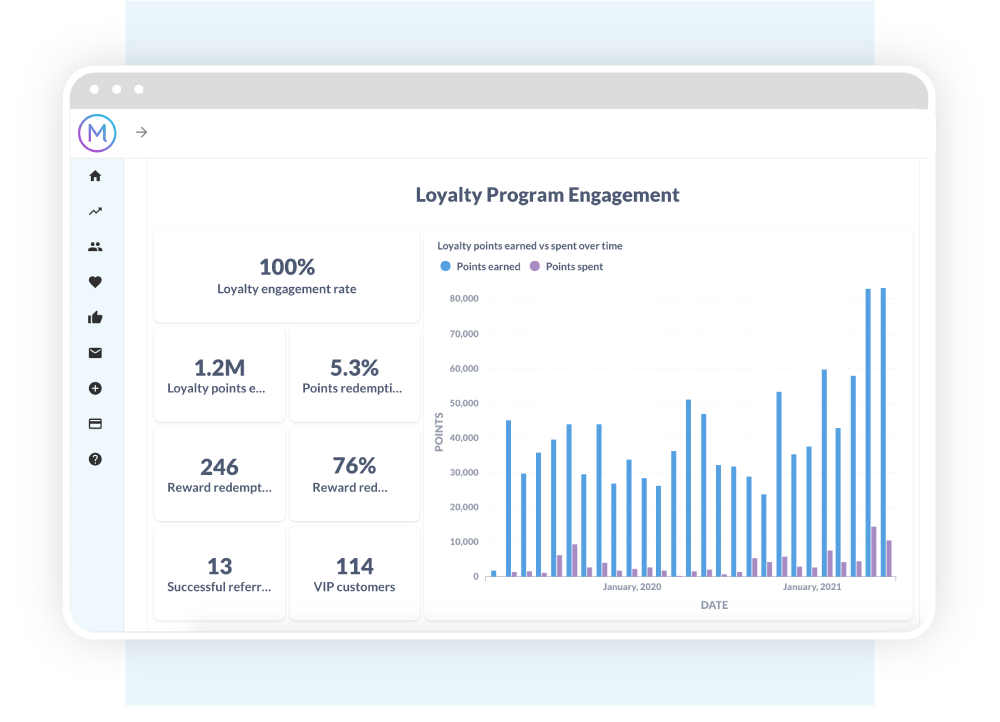 Analyse your customer data and identify opportunities to grow your business. Marsello makes it easy to dissect customer information and see exactly what's driving revenue.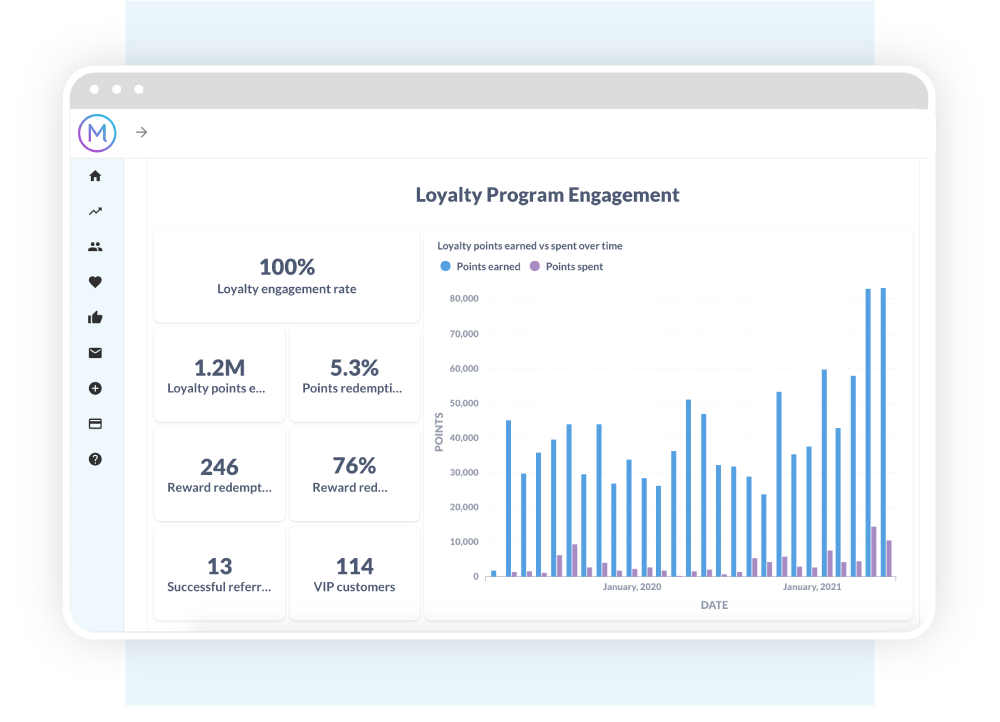 Maximize your growth with omnichannel marketing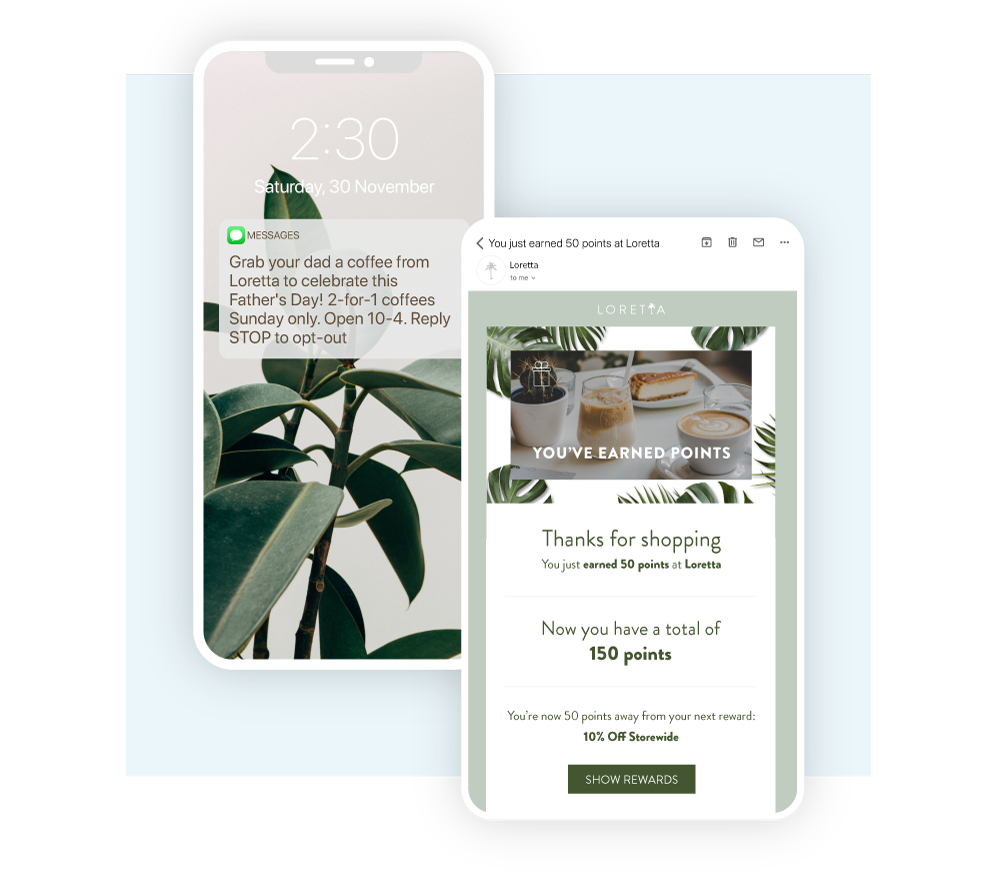 Reach your customers with beautifully branded marketing campaigns no matter where they shop. Marsello integrates seamlessly with your Bopple store to deliver targeted marketing the moves the needle on revenue.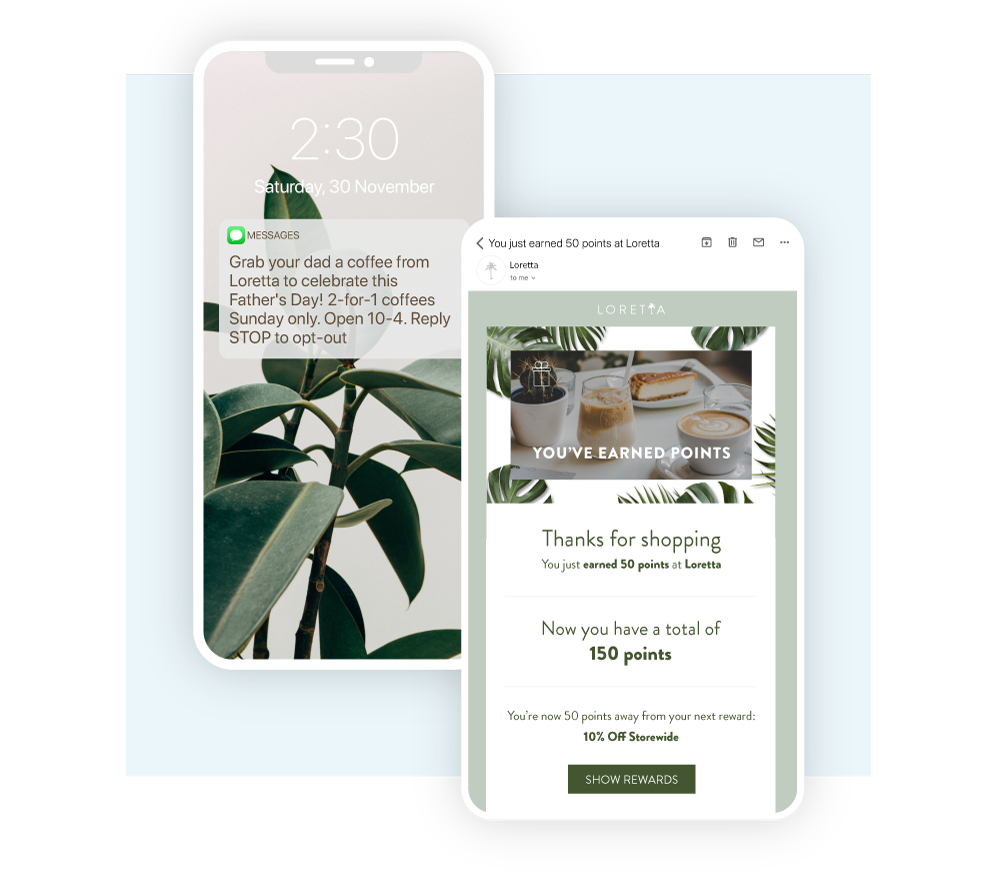 Connect Marsello to Bopple in seconds
Try Marsello for free and start growing revenue with smart loyalty and marketing tools.