Encourage new customers to shop again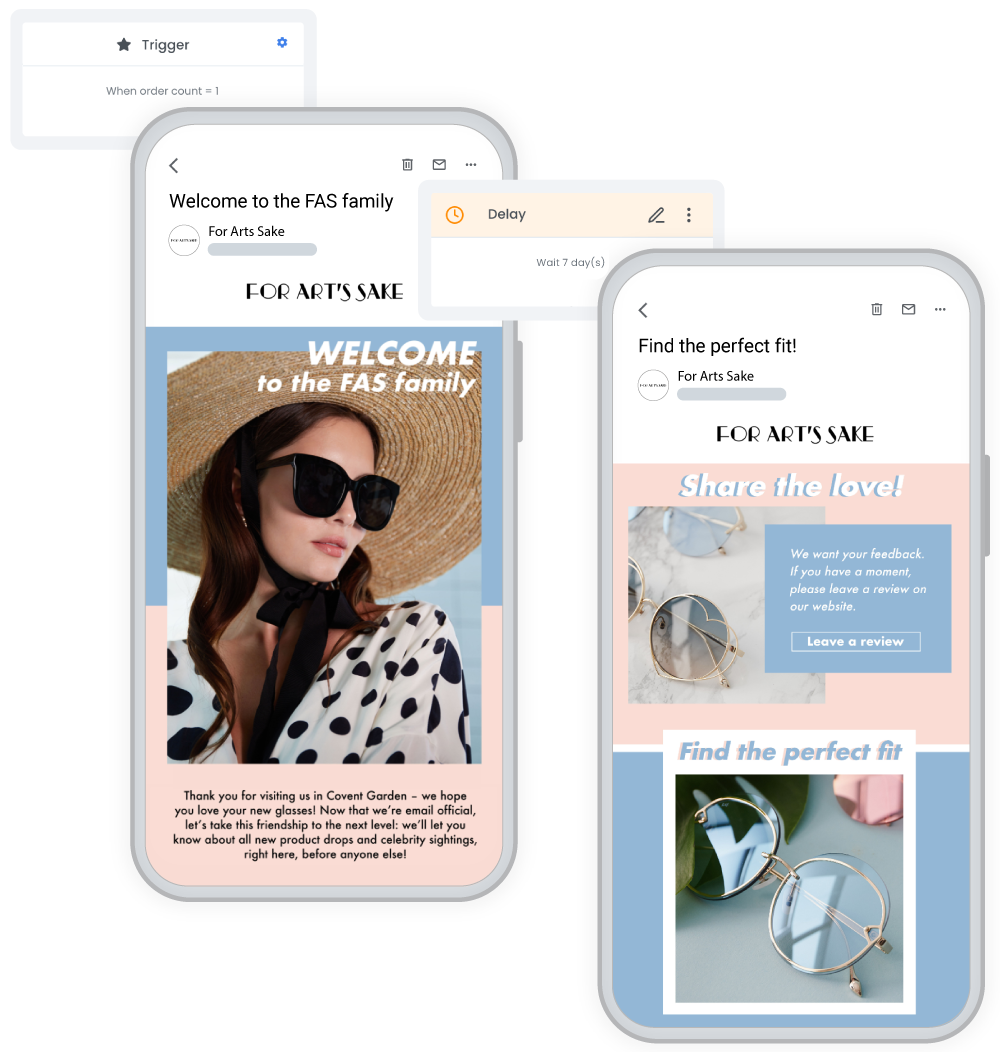 Say thanks to customers after their first purchase to make a great first impression and bring them back a second time.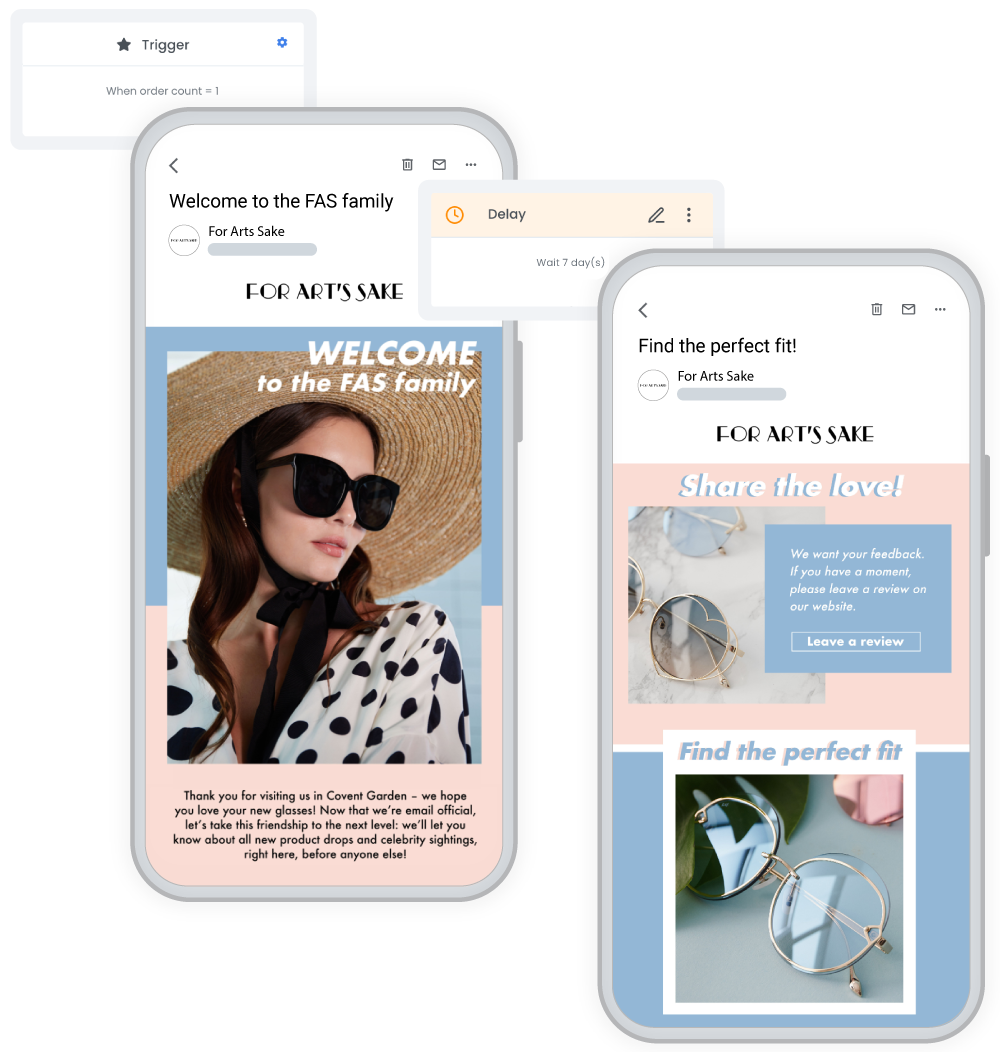 Look after your best customers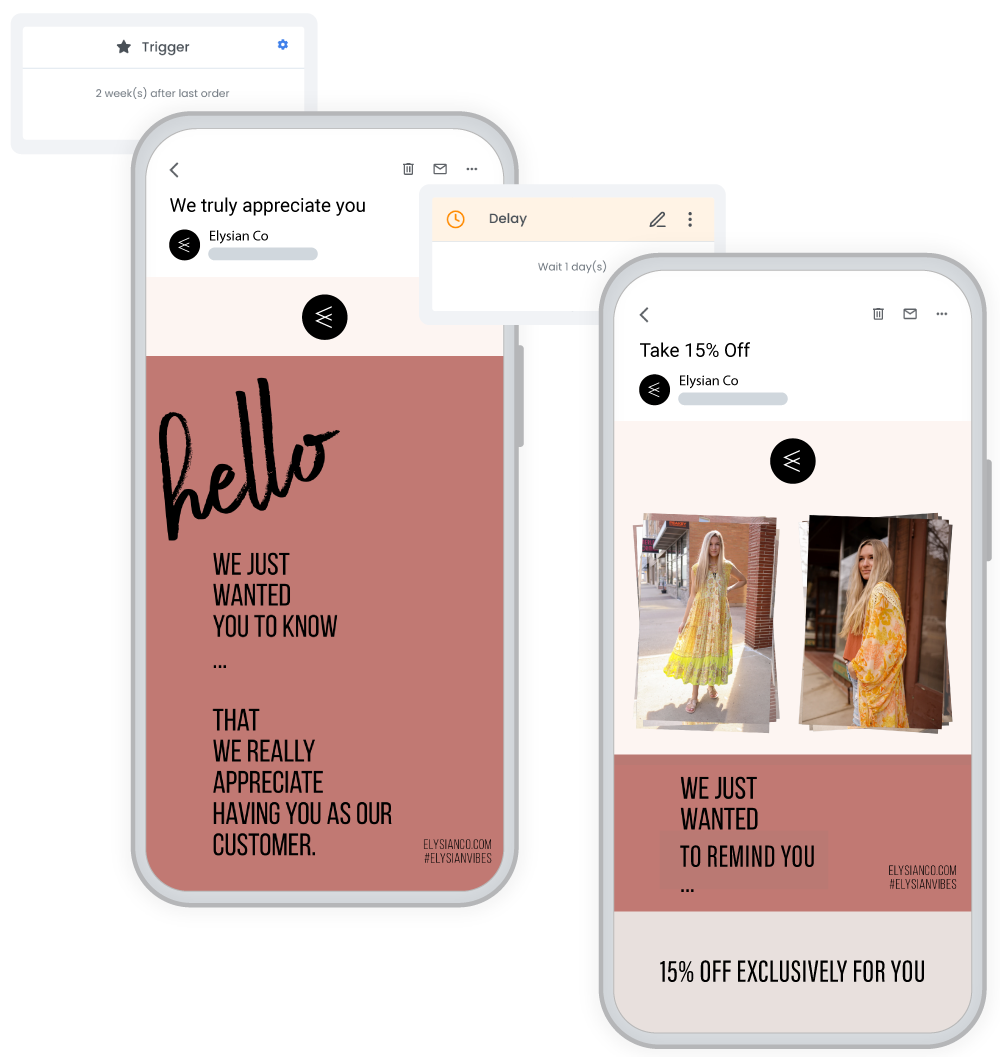 Automate an email flow that encourages your best customers to keep shopping. If product recommendations in the first email don't motivate a purchase, automatically follow it up with an exclusive discount just for them.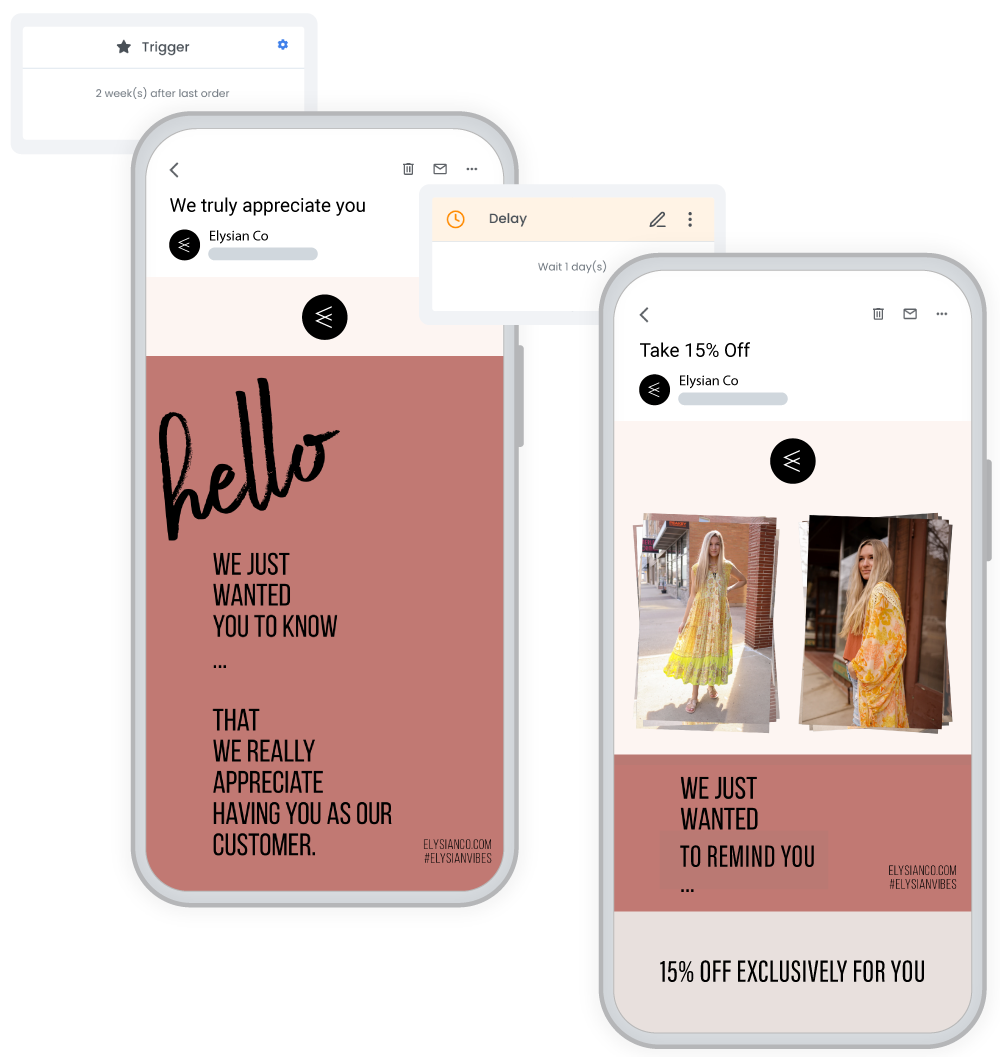 Build loyal relationships on customers' birthdays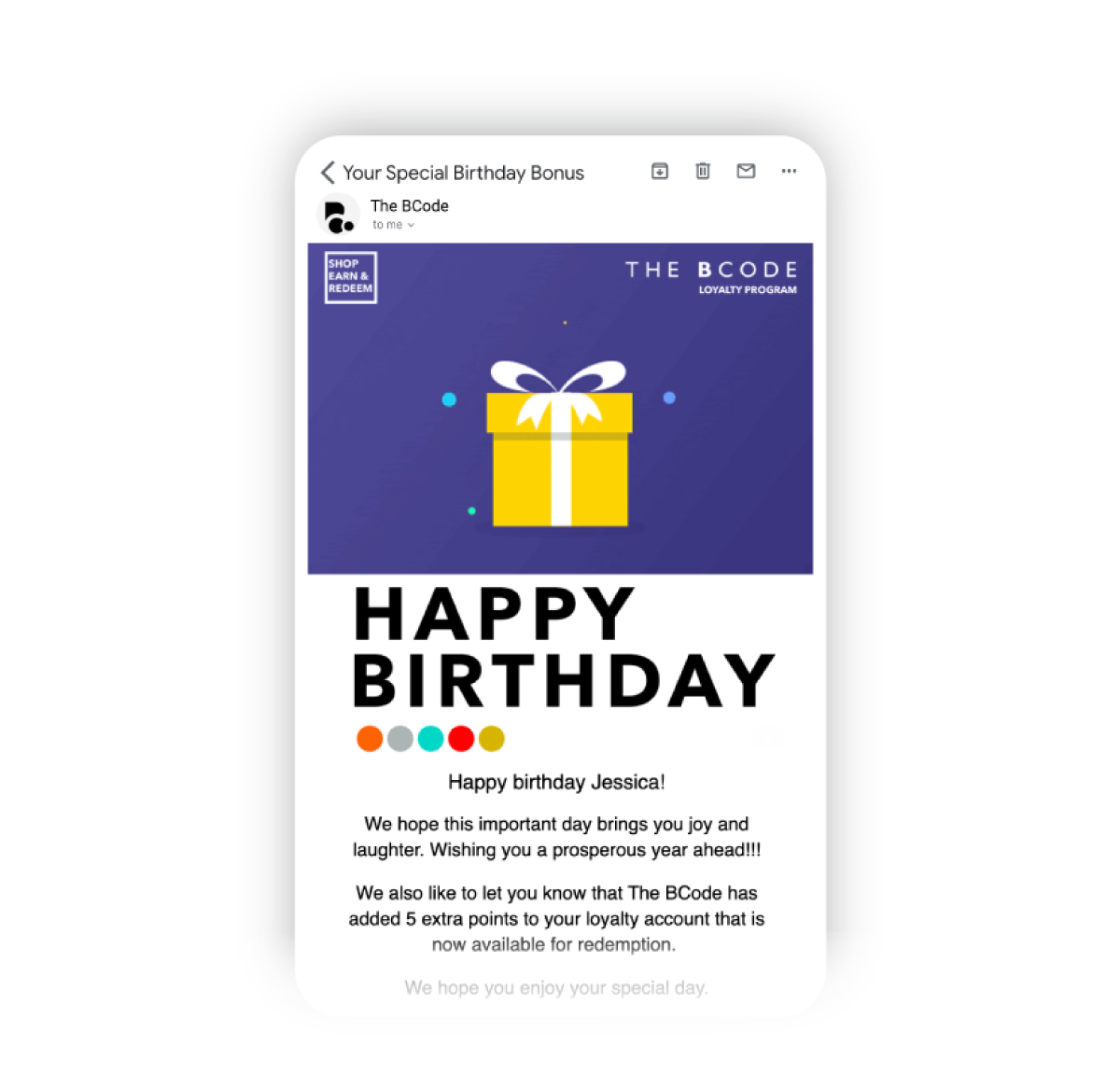 A cheerful Happy Birthday message or offer designed to delight your customers will get them shopping and strenghten their relationship with your brand.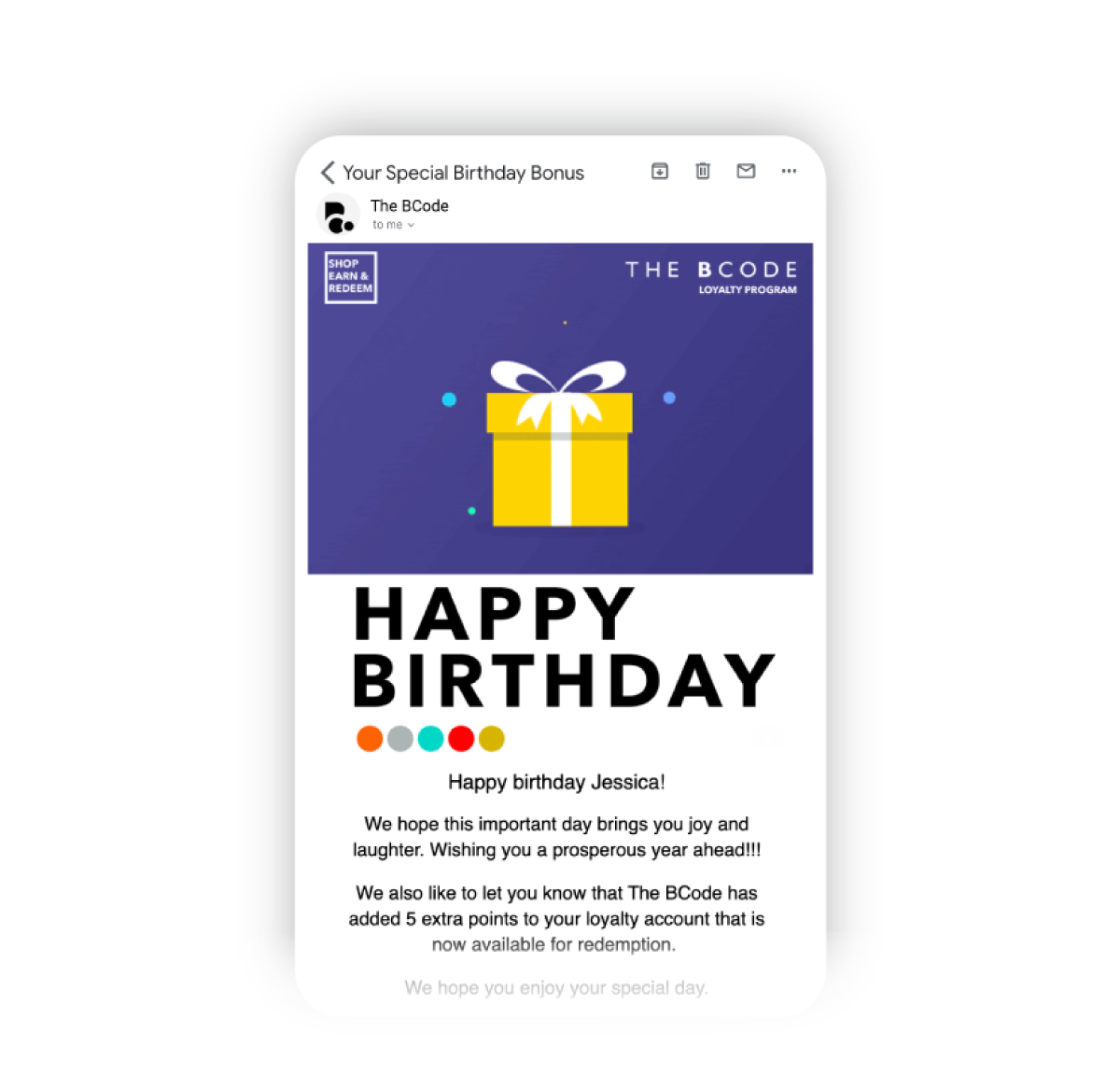 Win back at-risk customers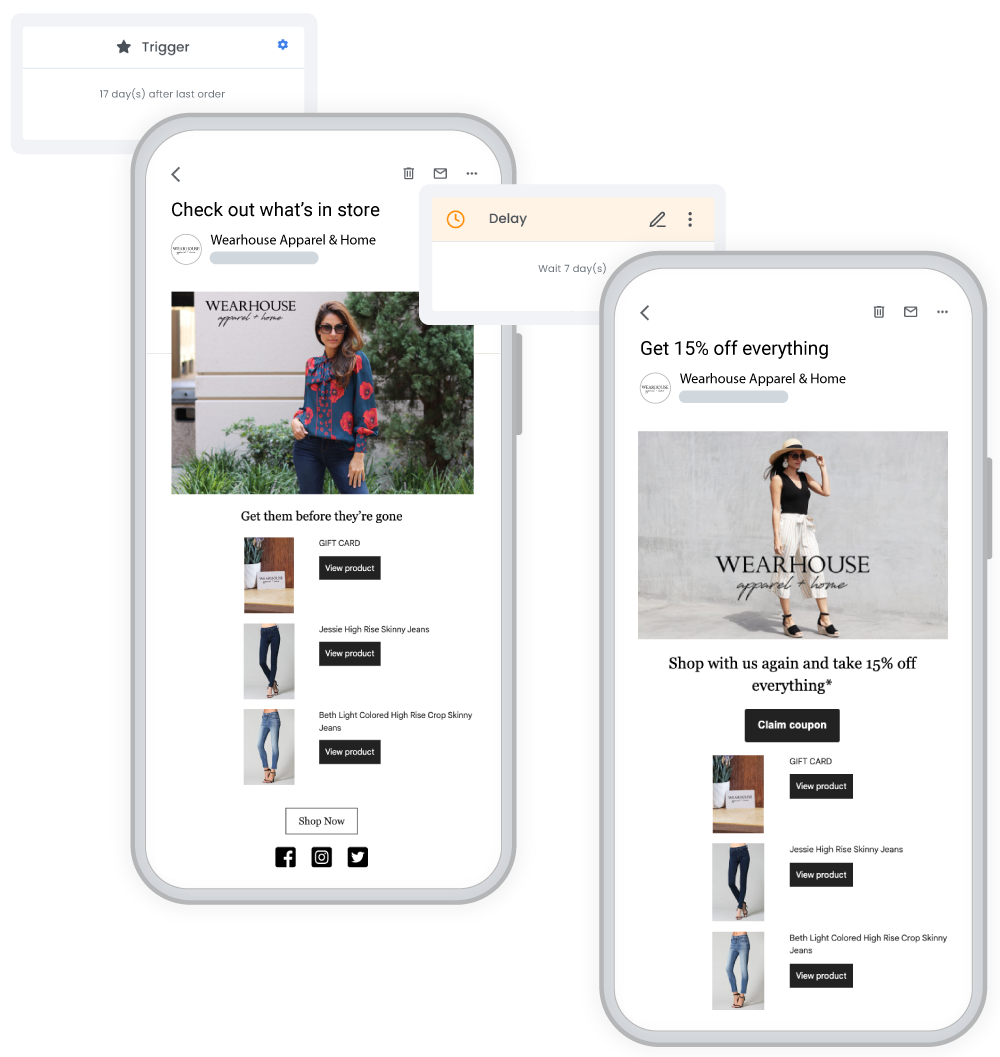 Bring back customers who haven't shopped in a while with an automated email flow designed to win them back. If product recommendations in the first email doesn't motivate a purchase, automatically follow up with a limited time discount email.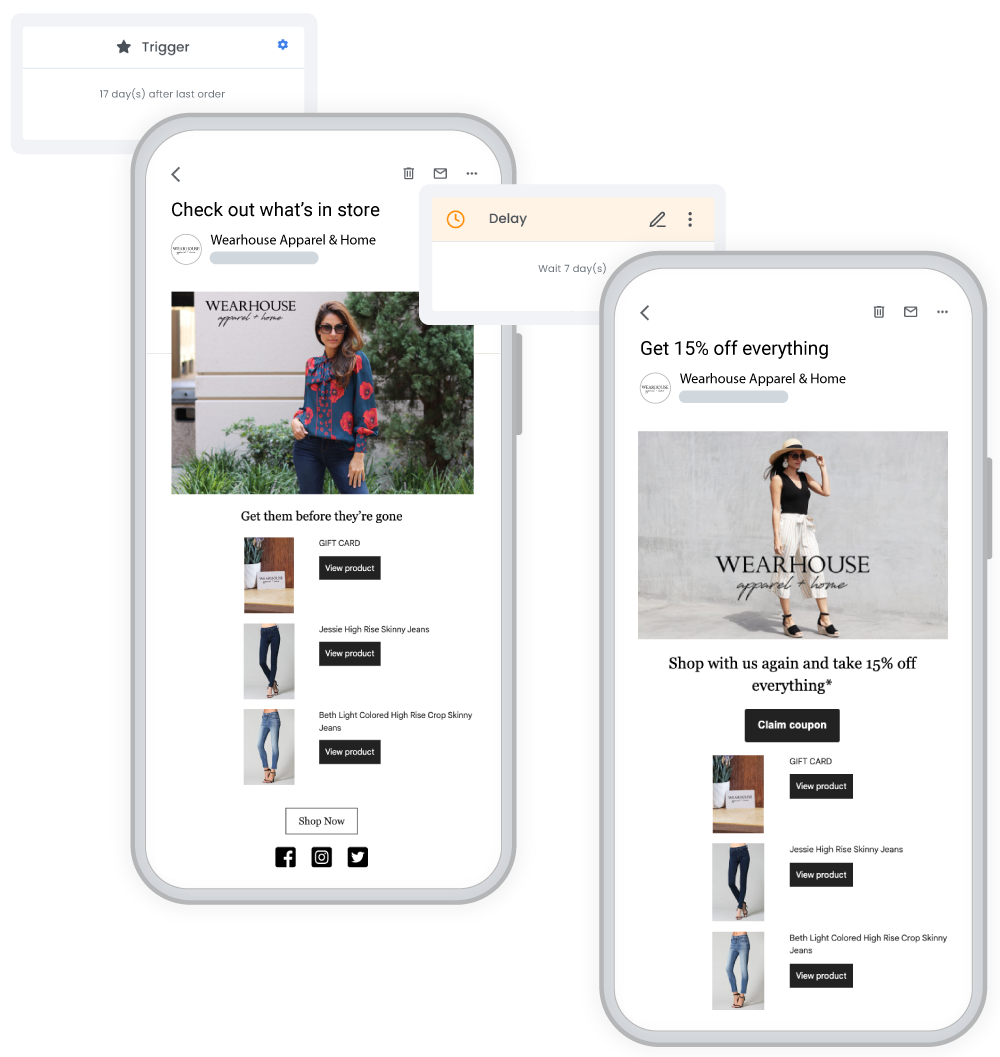 Recover abandoned carts with emails that convert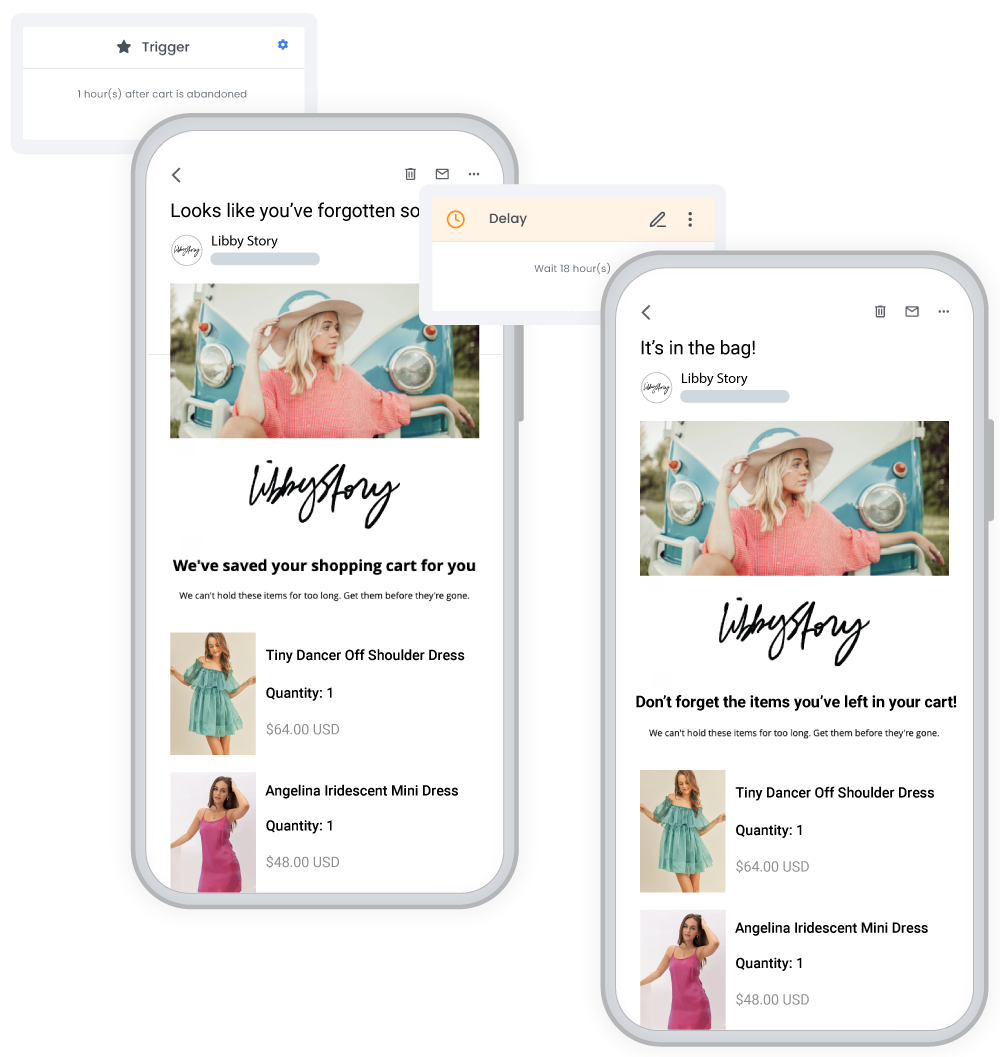 Automate great looking abandoned cart emails to your abandoned shoppers. Pull through product images from their cart and a button to take them back to complete their order.
Available for Shopify eCommerce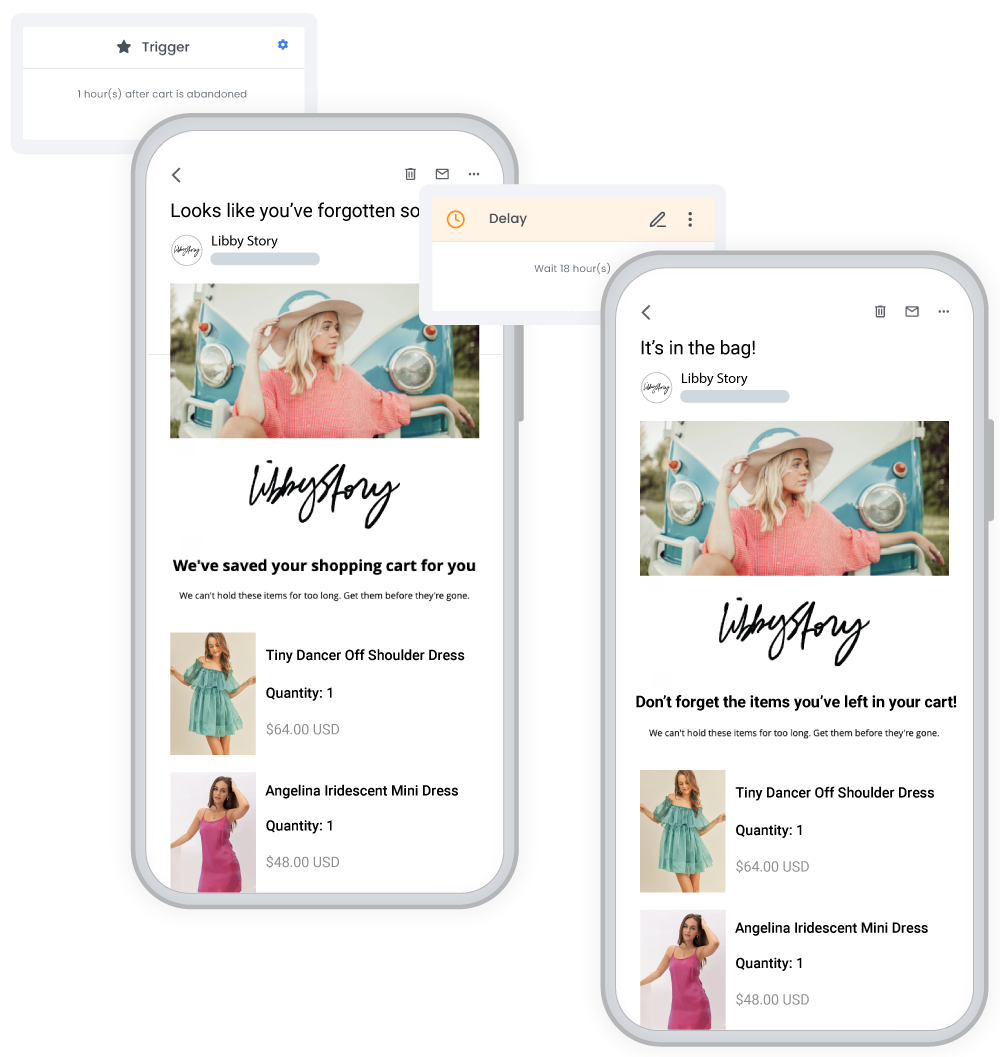 The options are endless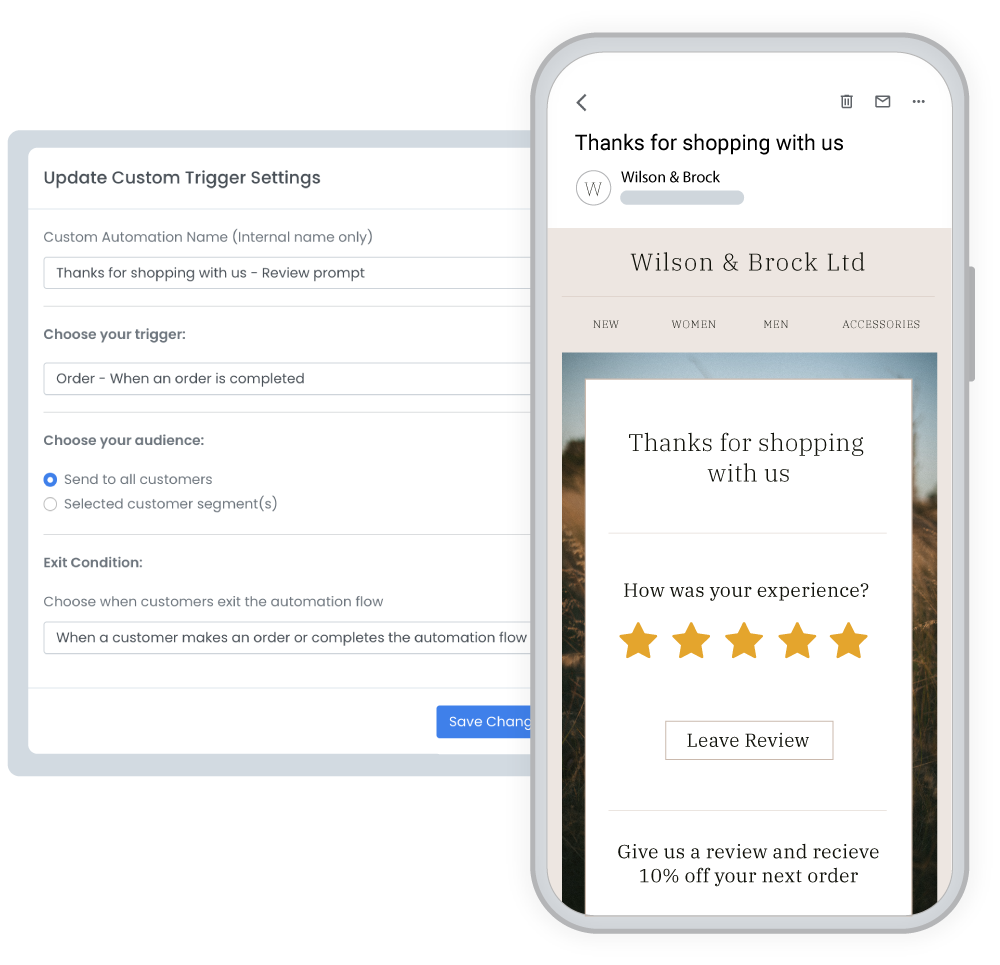 Create custom triggers and automation flows to reach customers at just the right moment. Perfect for requesting reviews, offering a post-purchase service or a timely cross-sell. Use a combination of email and SMS with segmentation rules and timing delays to get the right message to the right customers, at the right time.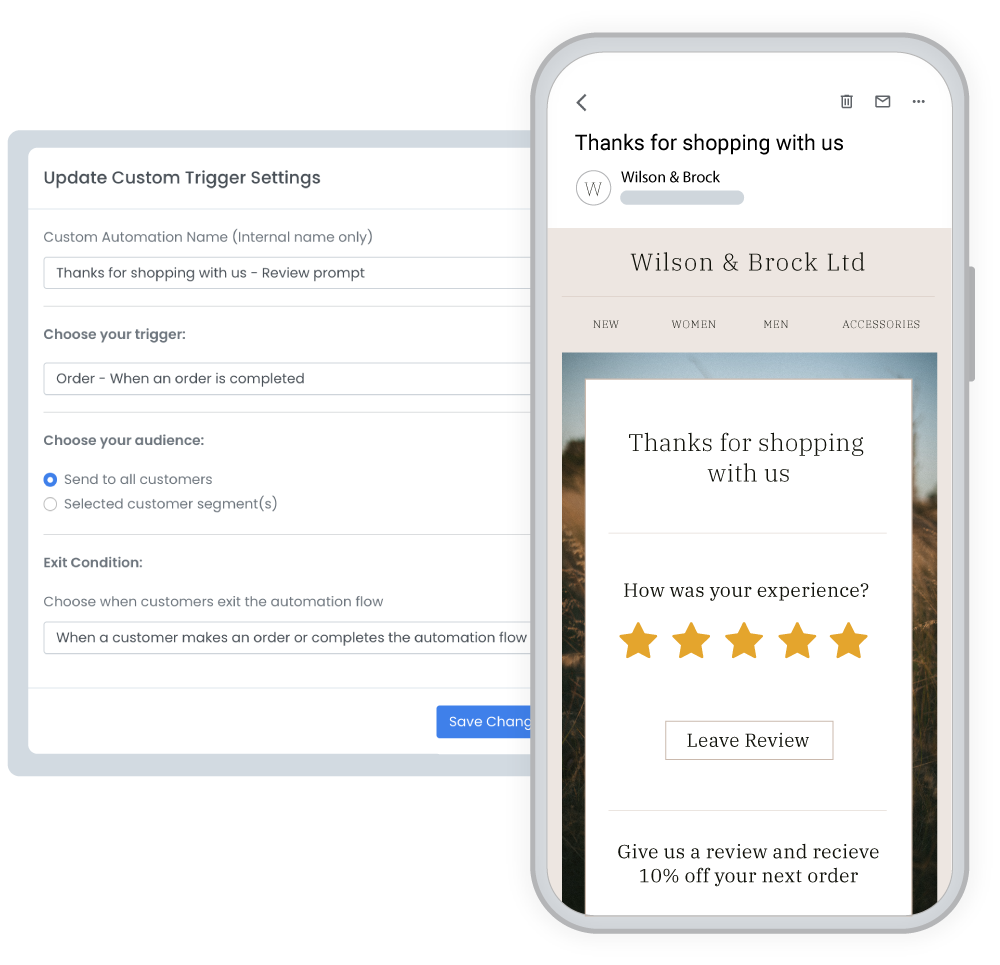 Ready to increase your marketing ROI?