Careers at Marsello
Here at Marsello, we're helping merchants build profitable customer relationships with smart loyalty and marketing tools. Our mission is for every merchant in the world to have the smartest marketing possible.
At Marsello, culture is everything
Our team is at the heart of what makes our product great. Our BOLD values are what drive us to be leaders in our field.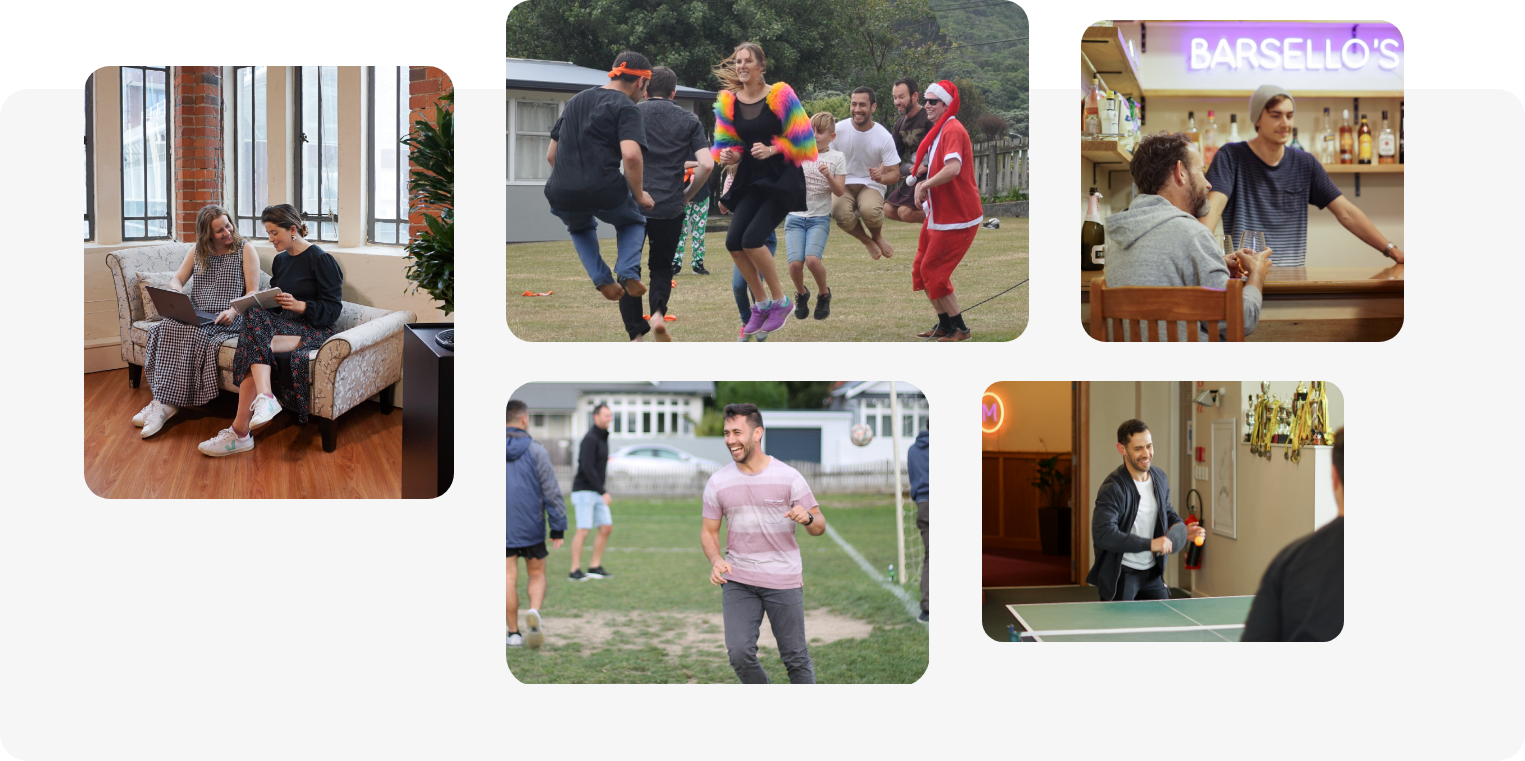 What does being BOLD mean?
Be the best
Our growth mindset, problem-solving smarts, passion for innovation, and competitive spirit drive us to challenge mediocrity, build for tomorrow, and do the best work possible.
Own it
Our work is our responsibility. We are self-starters, confident, and courageous. We believe in what we do and trust ourselves to make decisions with autonomy.
Live for the collective
We are a grounded, supportive, flexible family who values others' opinions, help each other out and trust one another. We are all out to achieve the same goal! So, learn together and don't take yourself too seriously. Be grateful and stay humble.
Do it
We are self-starting and not afraid to get stuck in. Passion and urgency ignite everything we do, alongside the wisdom to consider options fully, and be bold enough to take risks. Believe in it? Get it done. Stay hungry.
We go above and beyond for our merchants










Everyday benefits that you'll love.
Joining Marsello means you are part of a supportive team that values your personal and professional growth. We want you to learn, grow, and develop along with the company, so we offer a range of benefits to ensure you can do just that. Check out some of these benefits below!
We offer a share option scheme. Working hard and making the company successful with inevitably make you successful too.
We value your health and well-being. We offer a gym allowance for those of you who are gym-goers. Go ahead, get that workout done!
Stay connected no matter where you are. We equip you with the essential tools to accomplish any task. It's just one more way we empower you to reach your full potential.

At our company, we prioritize your well-being. Our comprehensive healthcare plan is available to assist you with both surgical procedures and day-to-day medical costs.

We want you to grow. Mentally, professionally, and physically. Right now, we are working with the Resilience Institute to give our employees the tools to help them live their best lives.
Experience a dynamic work environment with exciting perks like power hours and table tennis. These are just a few of the day-to-day benefits you'll enjoy as part of our team.

** for permanent employees only.
---
Interested in working with us?
No open positions at this time.