Try Marsello risk-free
If you don't achieve 10x ROI within 30 days, we'll skip your first subscription.
Take the 10x ROI Challenge. You'll get started with a dedicated onboarding expert who will help you get set up for marketing success right from the start, at no cost to you. Then watch your sales grow and track return against your marketing activities in Marsello. Terms and conditions apply.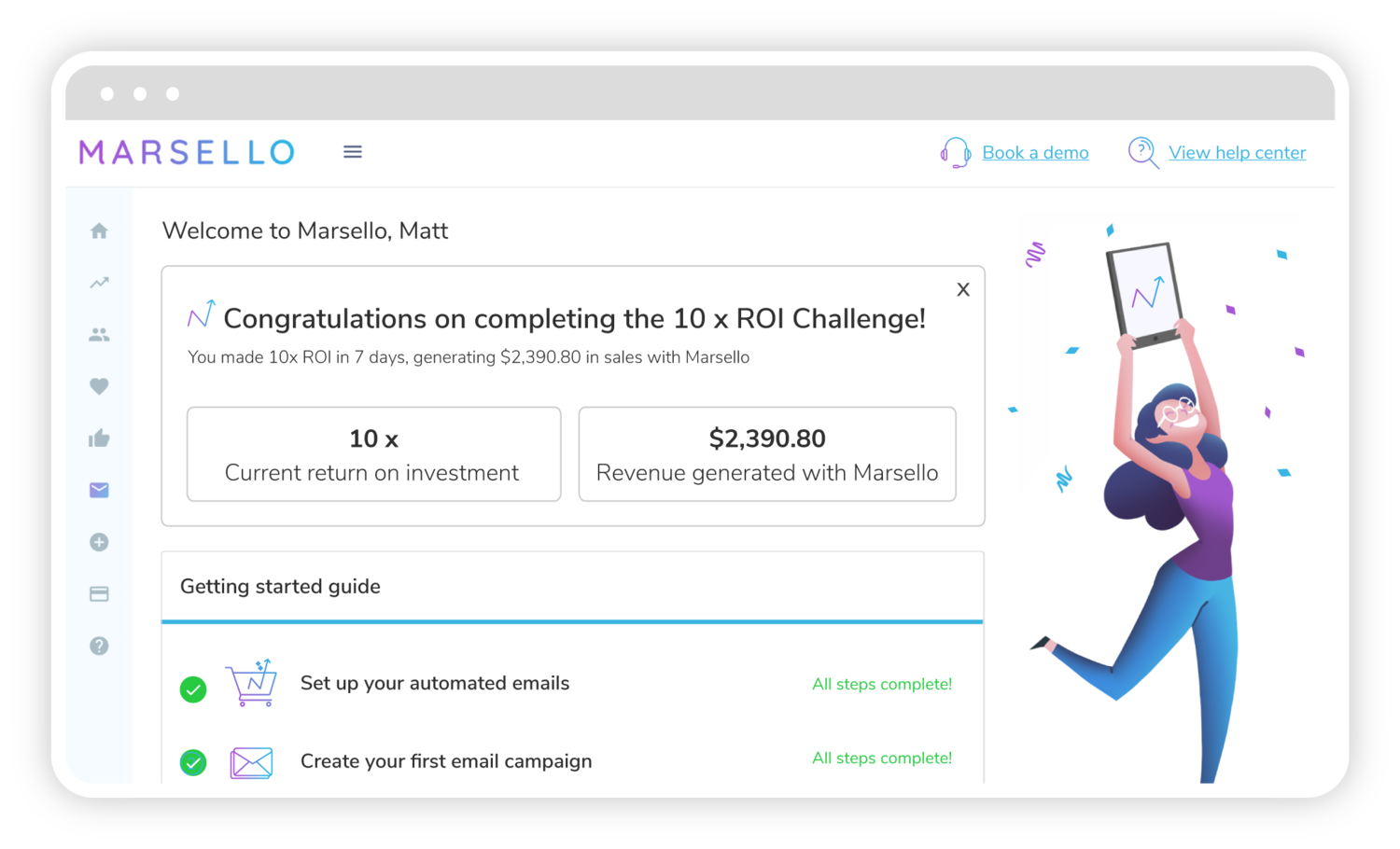 Retailers are seeing an average of 98x ROI using Marsello