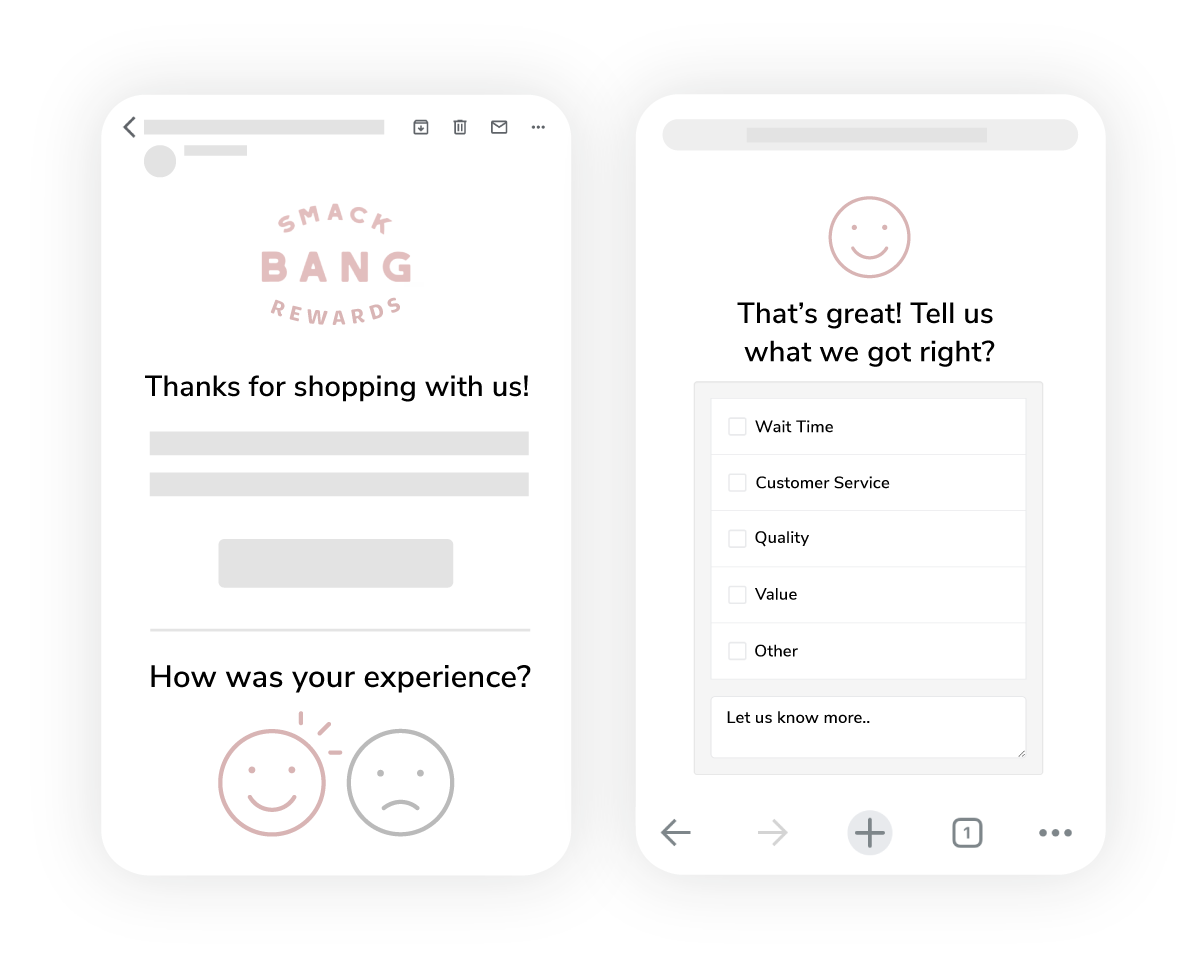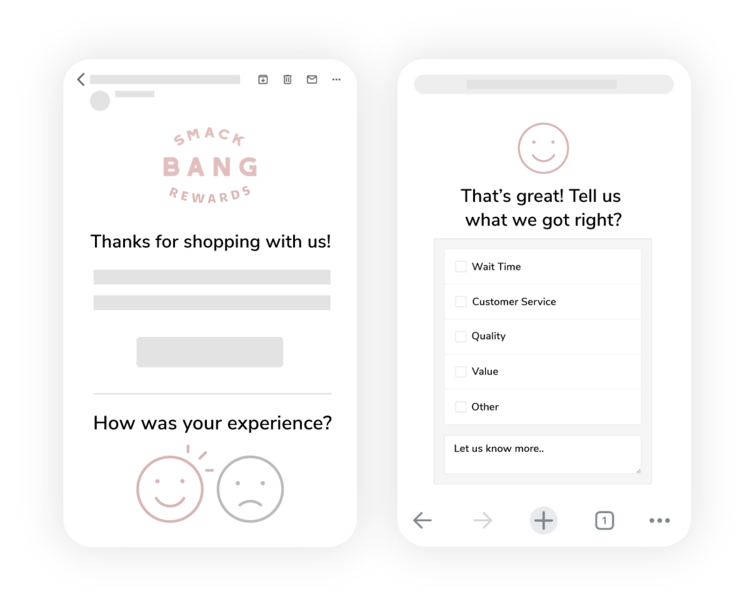 Ask for feedback, privately
Ask customers for private feedback after every purchase on your loyalty points emails. A happy and sad face makes it easy for customers to tell you about their shopping experience.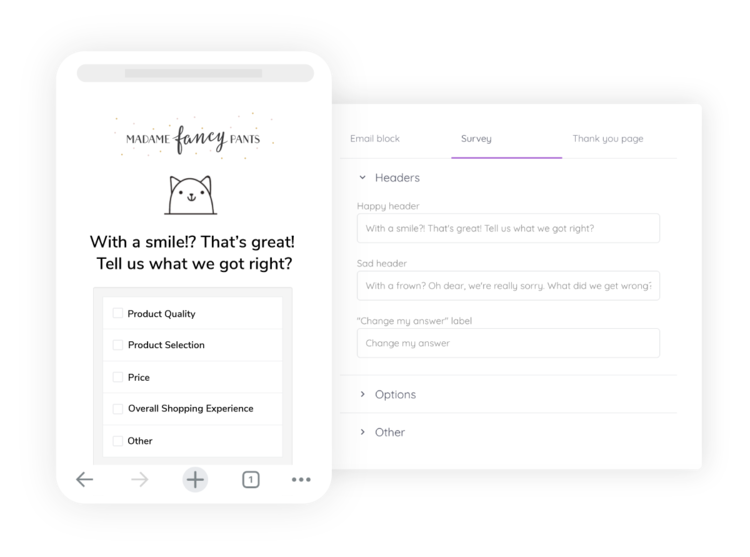 Get more detail
Use the default survey or create your own survey to suit your business.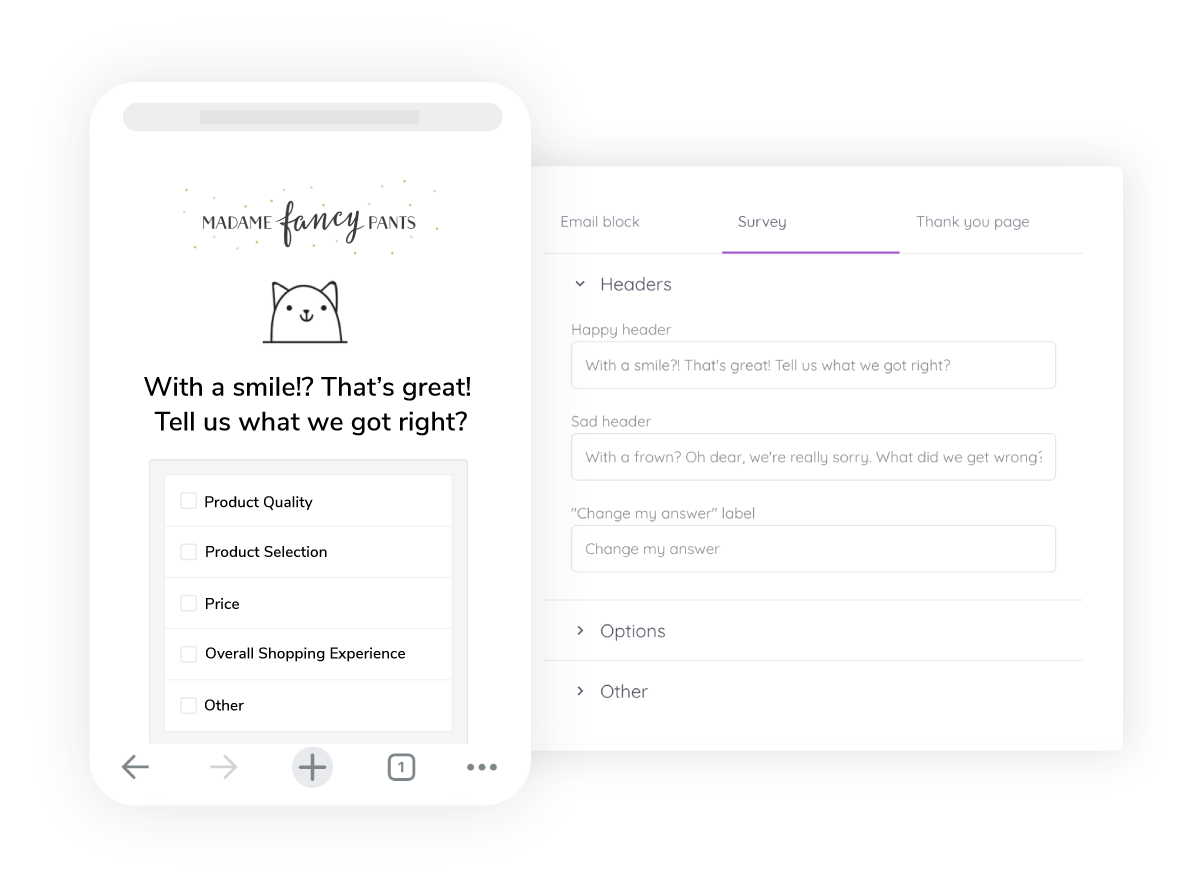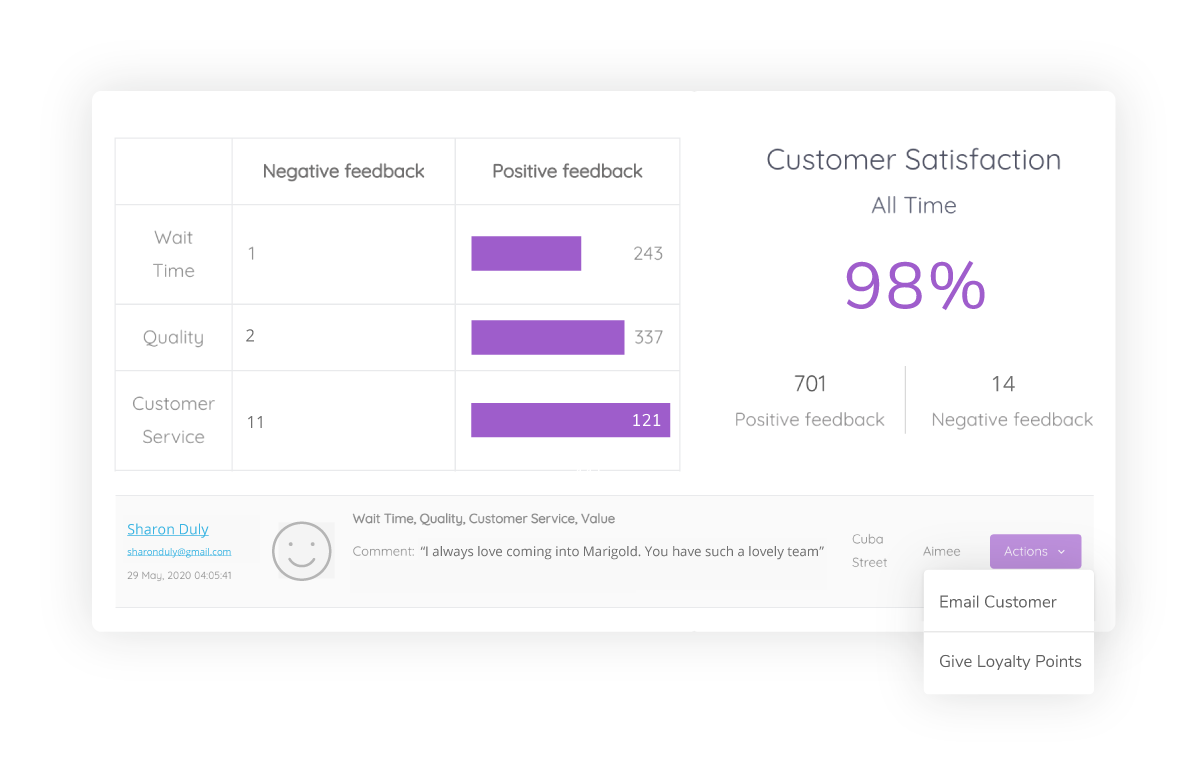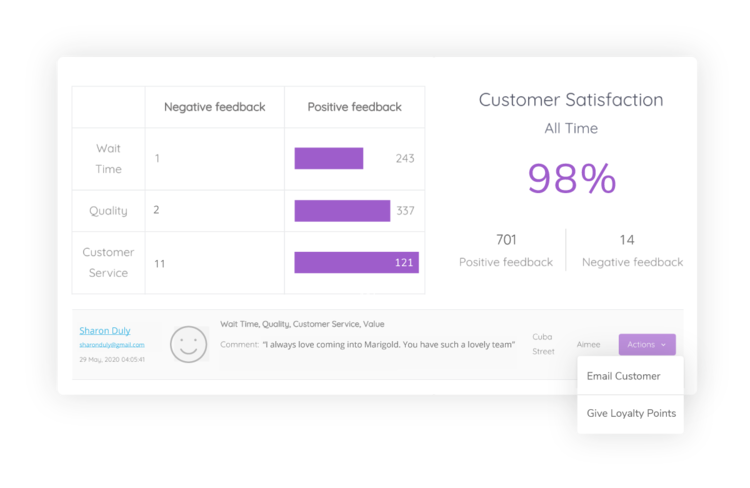 Measure satisfaction and take action
View detailed reporting on your customers' satisfaction and learn what you're doing well and what could use improvement. Reward staff who are doing a great job and turn unhappy customers around with a message.
"The feedback we get is key, as we highly value customer service and love being able to keep a pulse on our customer experience in real-time. It's been invaluable."
Horatio Lonsdale-Hands, Buda Juice Chairman & CEO.