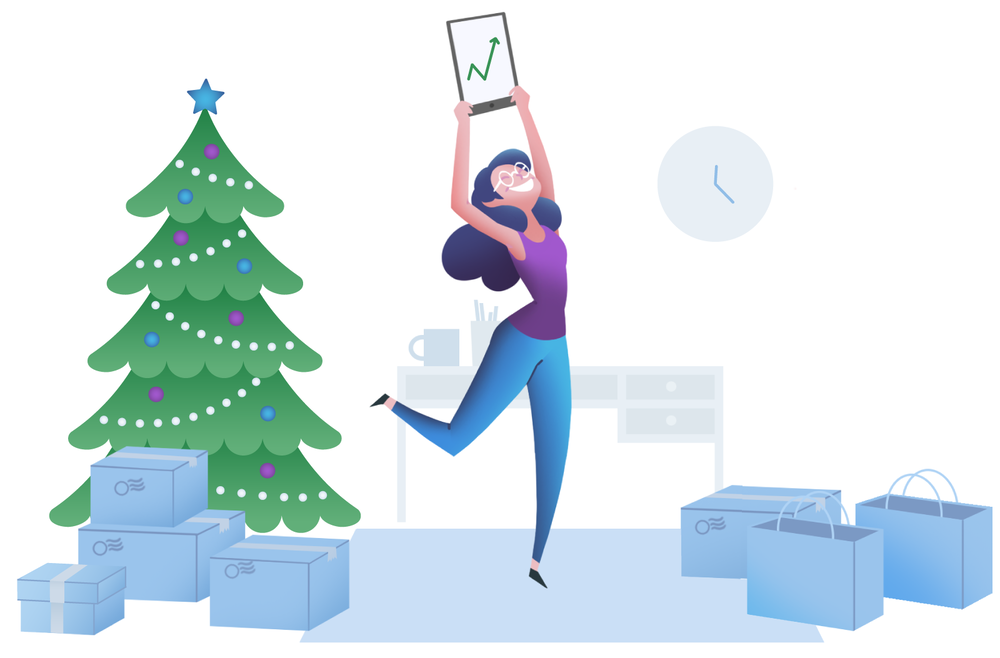 Smart holiday email marketing
without all the work
Marsello removes the guesswork out of holiday marketing. Schedule pre-built holiday emails that are ready to go with best-practice designs and timed for success.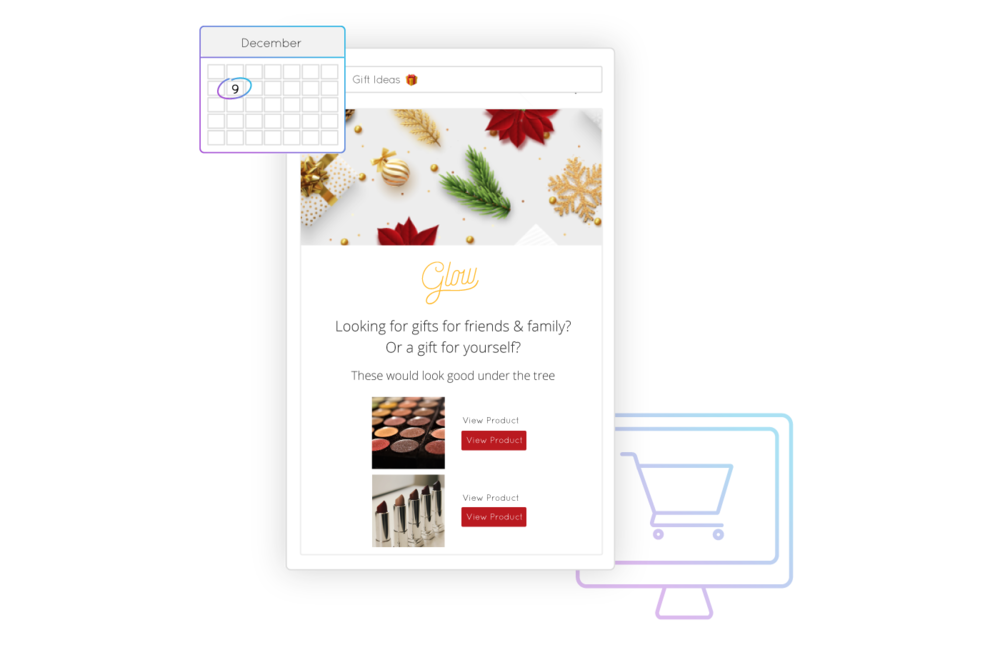 Best-practice designs
Look like a marketing pro with beautifully branded, holiday-themed emails

Optimal settings
Send emails at the right time for your store, with a discount that will maximize your return

Fully customizable
Easily customize your email design, messages, discounts, and scheduling
Holiday marketing that gets results
Retailers who use Marsello to send holiday emails make up to 30% more on retail holiday sales.
Get your holiday marketing sorted
Resources for Holiday Marketing Success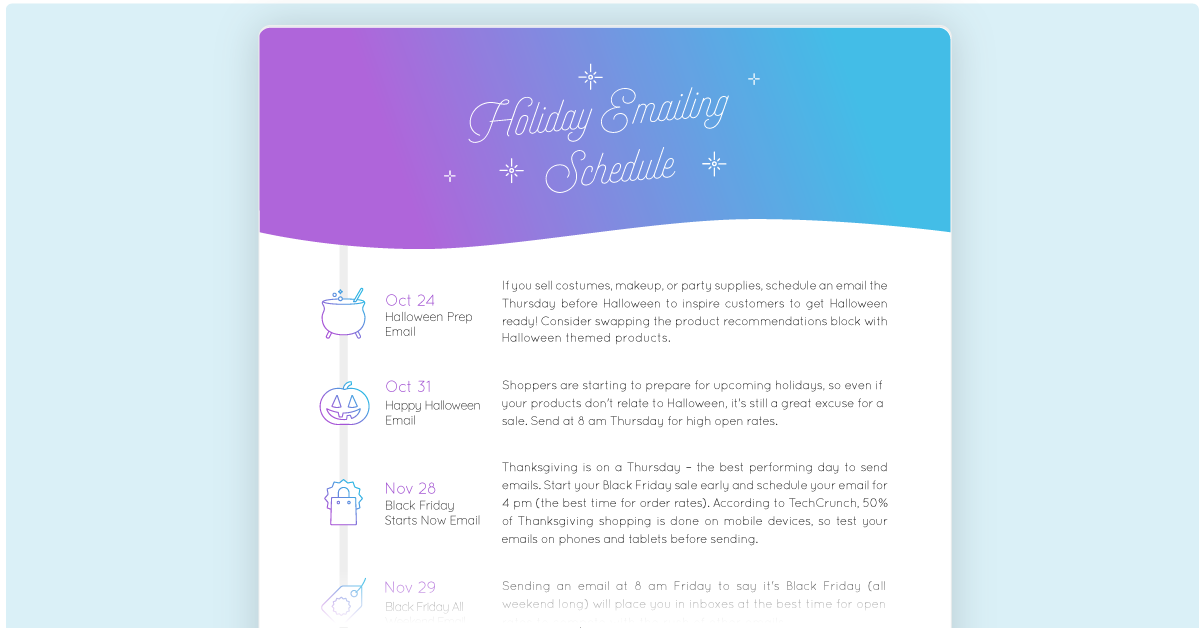 Holiday Emailing Schedule
We've put together a calendar schedule with the best days and times to send your holiday email campaigns.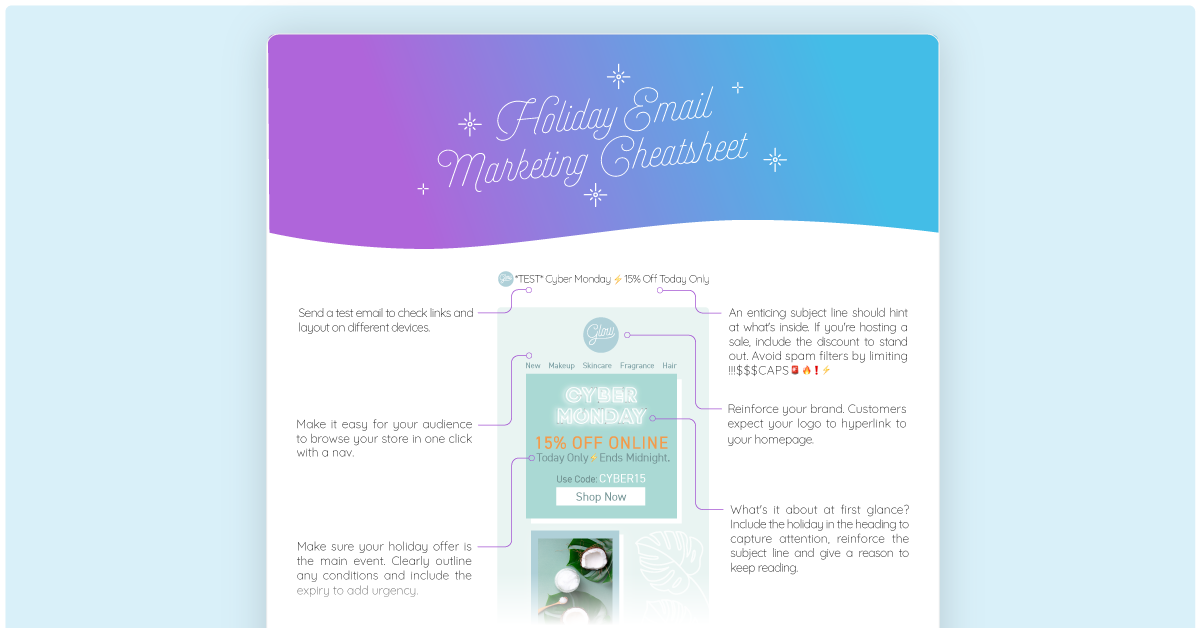 Holiday Email Marketing Cheatsheet
Make sure your holiday emails have all the components of a successful email with these best practices.
Have confidence your holiday emails are under control
Marsello will let you know when a retail holiday is approaching, with plenty of time to review and confirm your email flow.






THANKSGIVING DAY
November 28





NEW YEAR'S EVE
December 31