Motivate customer behavior that grows your business
Encourage repeat purchases and customer loyalty with a rewards program that runs on autopilot. Automatically reward points for in-store and online spending, referrals, product reviews, social media activity and more.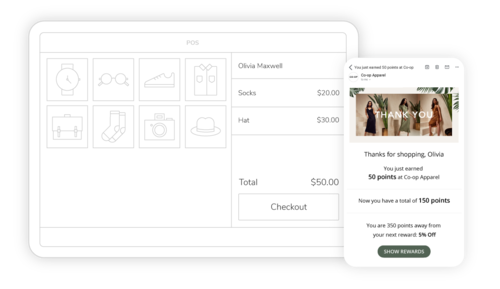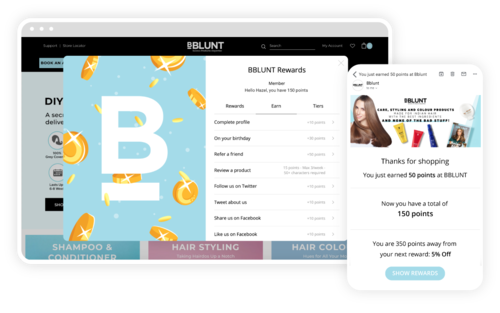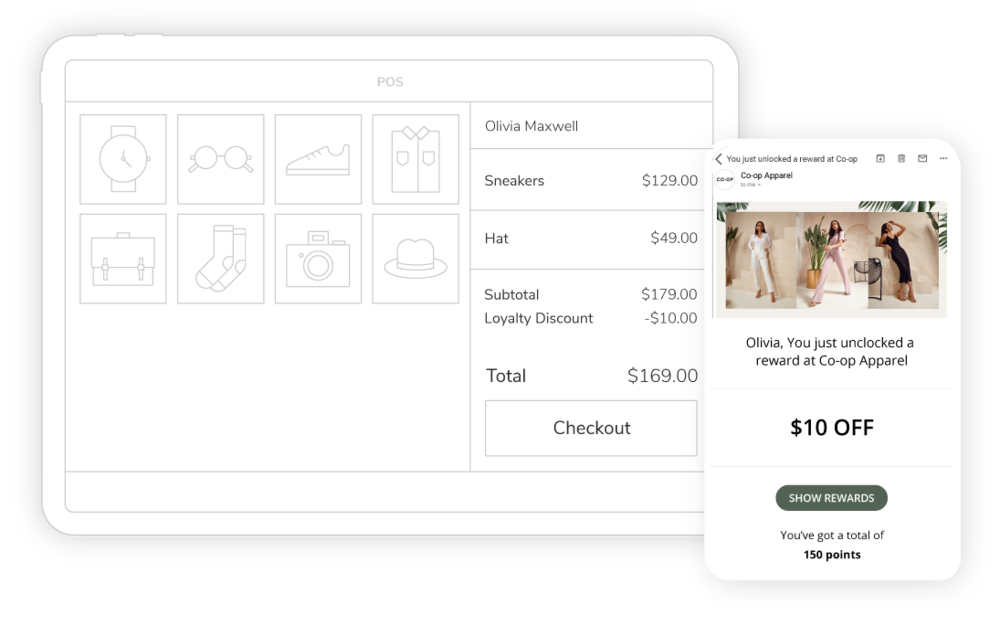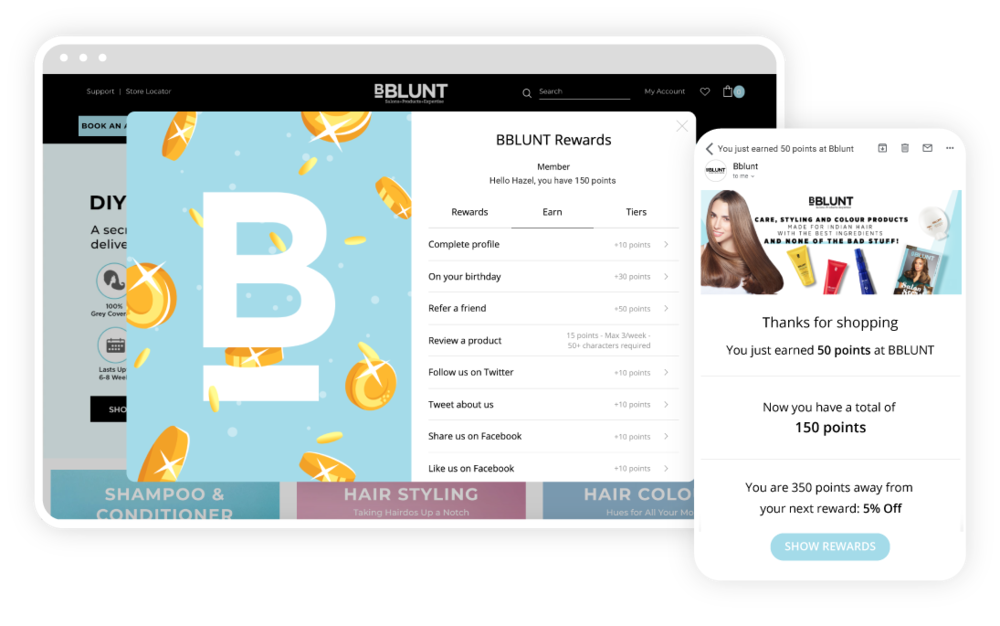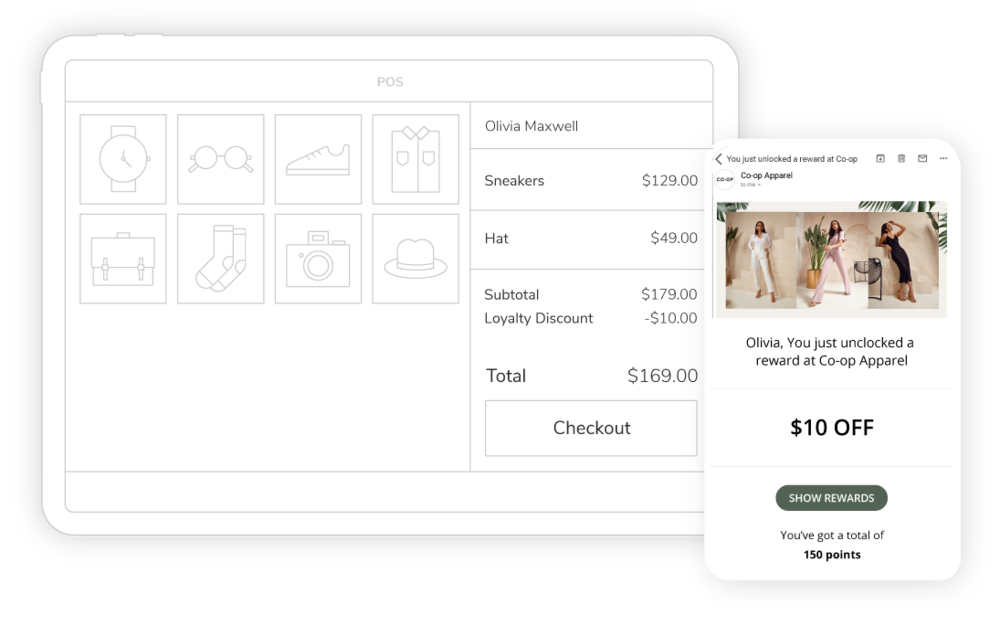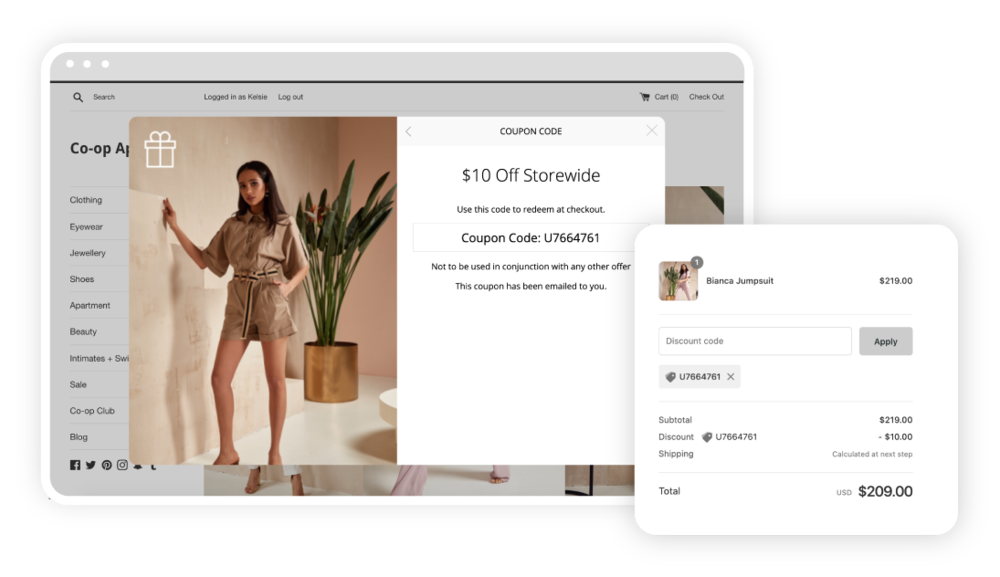 Make your rewards work for you
Create rewards that motivate your customers and work for your business – from store-wide discounts and spend thresholds, to free products and offers on product collections. Customers can spend their loyalty points to redeem your rewards effortlessly during checkout on your eCommerce store or Point-of-Sale.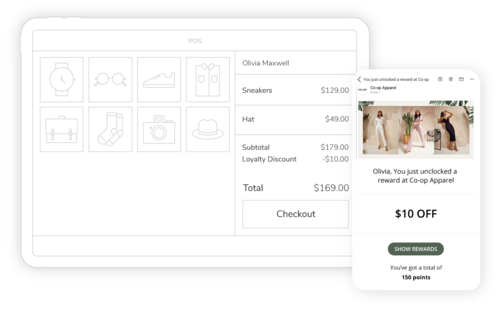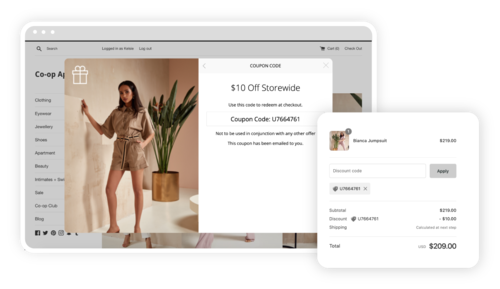 Keep customers engaged with email
There is no better time to connect with customers than right after they buy. Let them know when they've earned points, unlocked a reward, earned VIP status, and more. Design your emails to match your brand and loyalty program design with ease.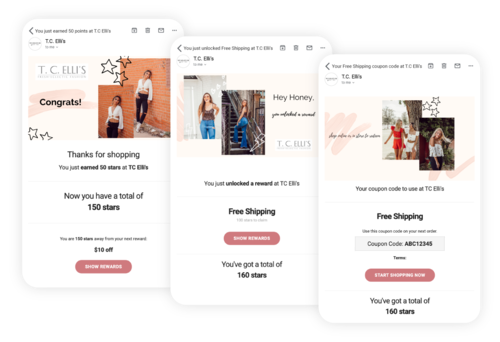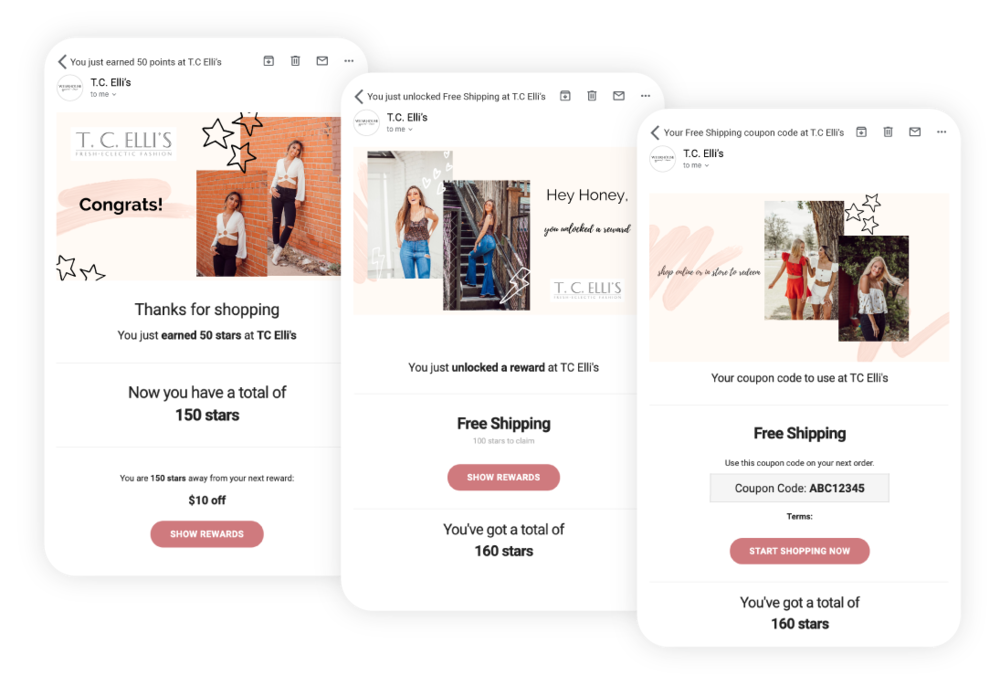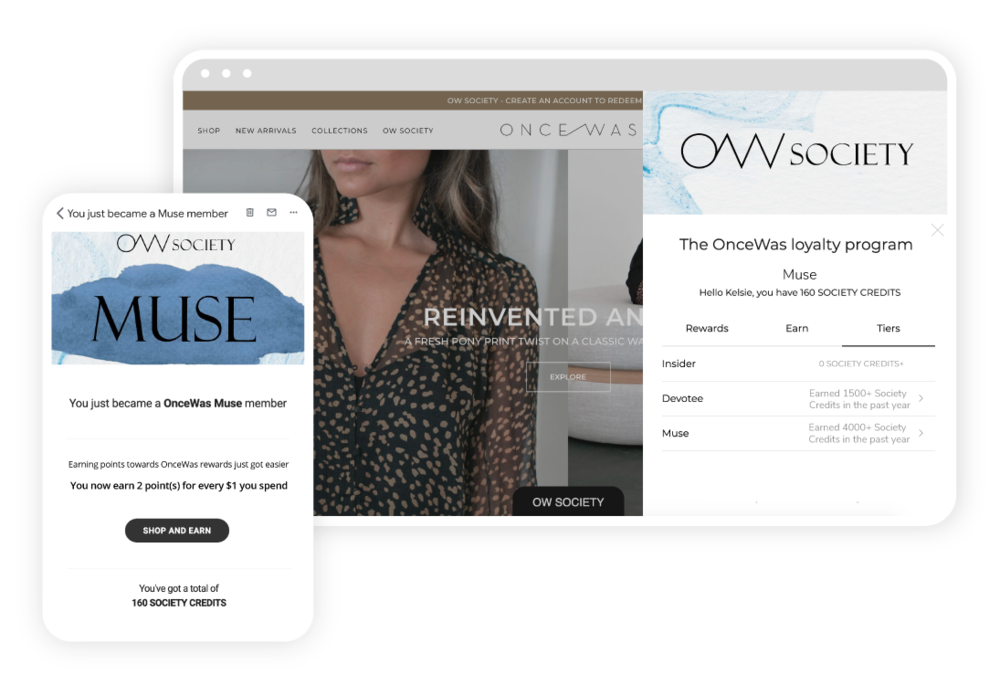 Give your best customers the VIP treatment
Look after your best customers and keep them for life with VIP tiers that help them earn points faster and unlock exclusive rewards.
Encourage customer referrals
Acquire new customers with a referral program. Incentivize loyal customers to refer their friends to shop at your store with loyalty points that are automatically rewarded when the referred friend makes their first purchase.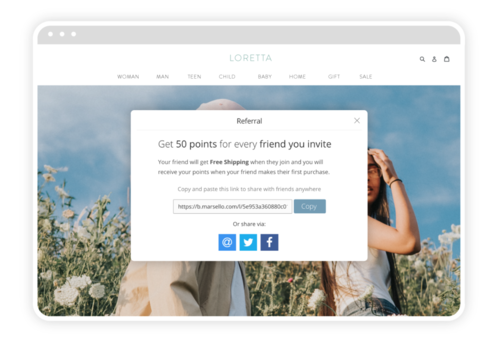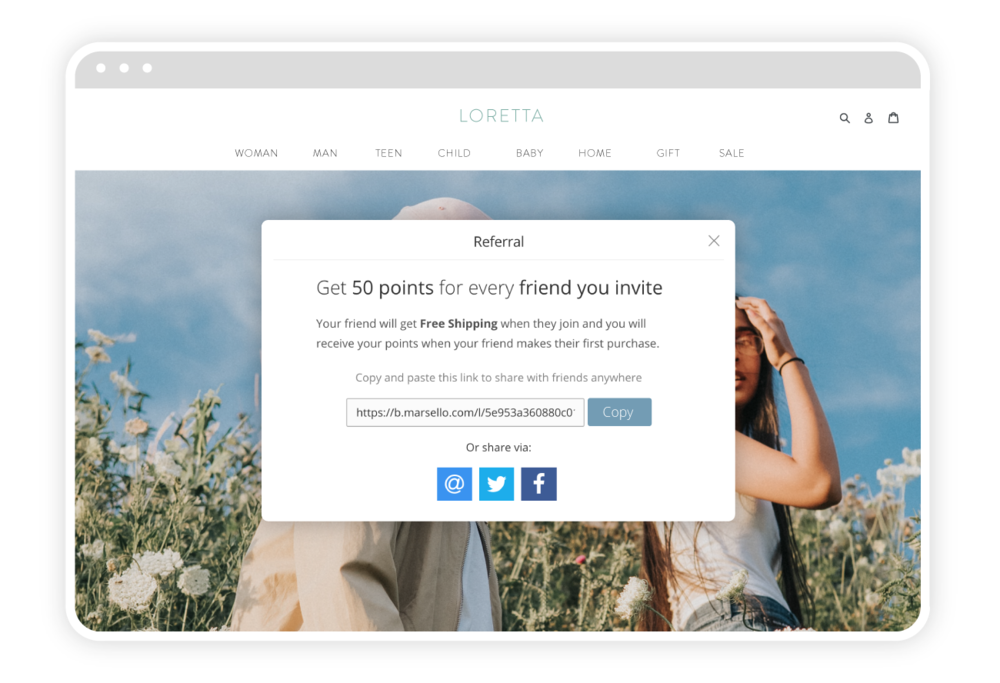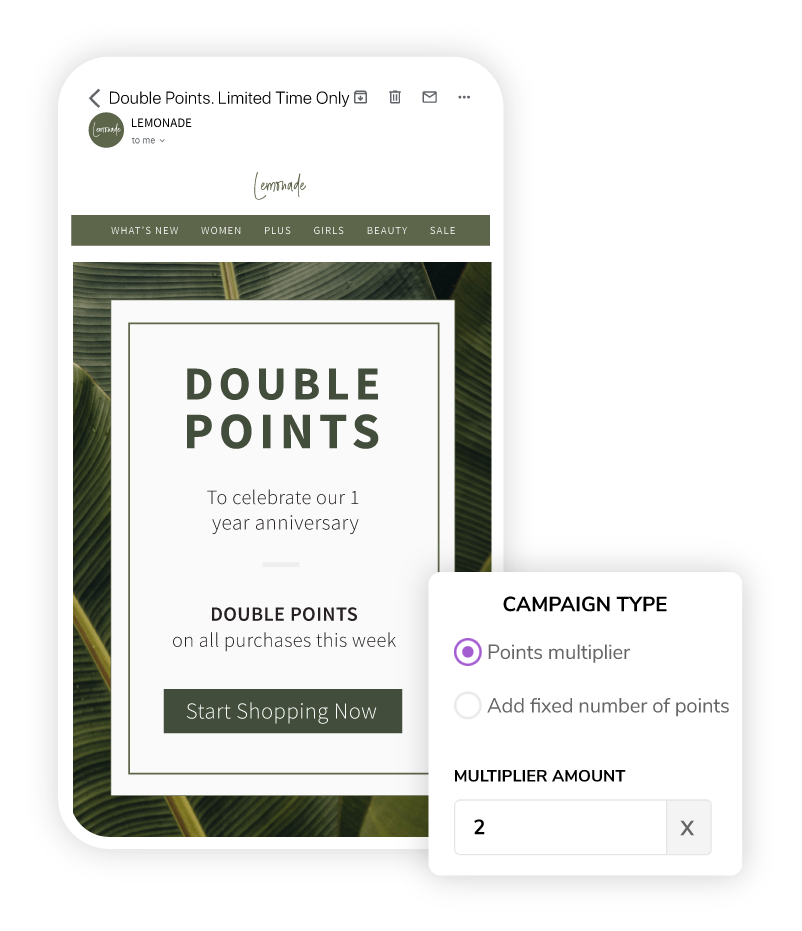 Drive sales with points promotions
Motivate your loyal customers to shop with a loyalty program event. Run a scheduled campaign to multiply or add bonus points on purchases automatically. Perfect for a double points campaign.
Track your customer retention growth
Watch your repeat purchase rate increase as customers shop more often and spend more. View detailed reporting on reward redemptions, referrals, and customer points activity.